Graphic Novelist Accused of Girlfriend's Grisly Murder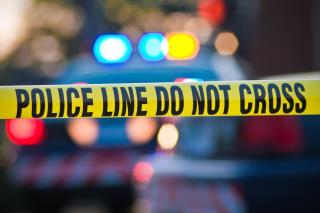 The son of a wealthy Canadian family stands accused of a horrifying Hollywood murder. The Washington Post says 35-year-old Blake Leibel is "fascinated by evil." He moved to Los Angeles in 2004 and wrote a graphic novel about serial killers and a screenplay about a "madman on a murder spree," all while receiving a nearly $18,000 a month allowance from his parents. Then last Thursday, the body of his girlfriend, 30-year-old Iana Kasian, was found in their West Hollywood apartment, the National Post reports. The Los Angeles County District Attorney describes the disturbing scene: "Kasian was tortured and mutilated before she was killed and all of her blood was drained from her body." Leibel's graphic novel, Syndrome, shows a serial killer hanging a couple upside down and draining their blood.
Kasian, who moved from Ukraine two years ago, gave birth to their child on May 3. On May 20, she moved out of their apartment after Leibel was charged with sexual assault, though she wasn't the victim. On May 24, she returned to their apartment to speak to Leibel. When her mother didn't hear from her for two days, she called the police, who found Leibel barricaded in the apartment. Leibel pleaded not guilty to premeditated murder, mayhem, aggravated mayhem, and torture on Tuesday. If convicted, he faces either the death penalty or life without parole. The Los Angeles Times reports Leibel's life had taken a turn recently. His mother died in 2011, and he filed for divorce from his wife, with whom he has a child, in July. After his mother's death, he said he had no income at all.