Grim Dormitory Complex – Chinese Workers Who Made Expensive Apple Products Lived In Inhumane Conditions
These photos show four blocks of dormitory complex near Shanghai that housed factory workers employed by Apple contractor Pegatron, a Taiwanese electronics giant, until they were abandoned in a hurry some eight weeks ago. Apart from staff's bad and austere living conditions their salaries were ridiculous. Their basic salaries were just under £250 ($360) a month for working six day per week and 12-hour shifts. They could increase their salaries by about £200 ($287) by working daily overtime.It is not the first time that Pegatron Corporation was criticized for putting their employees into inhumane working conditions. In December 2014 a BBC investigation exposed poor working conditions and employee mistreatment at Pegatron factories making Apple products. As you can see through these pictures, nothing much has changed. Take a look.
Production line: The Pegatron factory in Shanghai where workers put in 12-hour shifts then travel to dormitories where they sleep in bunk beds in cramped rooms
1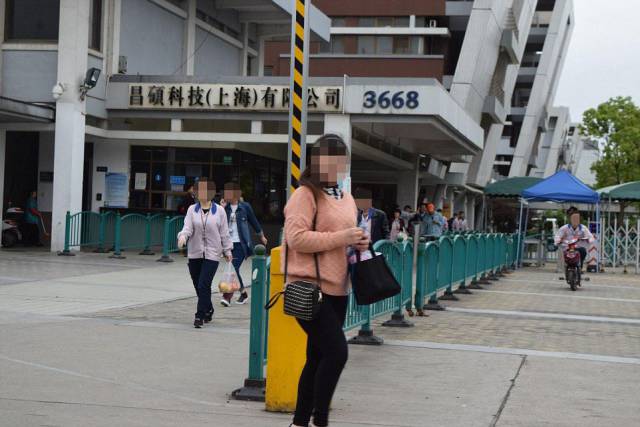 Home: The dormitory block in Kangquiao Road is in stark contrast to the slick Pegatron factory, and looks neglected and uncomfortable
2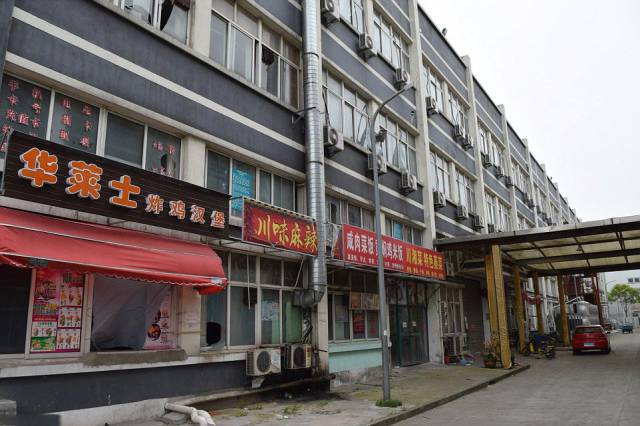 Neglect: The outside of the Kangqiao Road East dorm complex contrasts sharply with the high-tech, glossy image of Pegatron and the Apple products it is responsible for making
3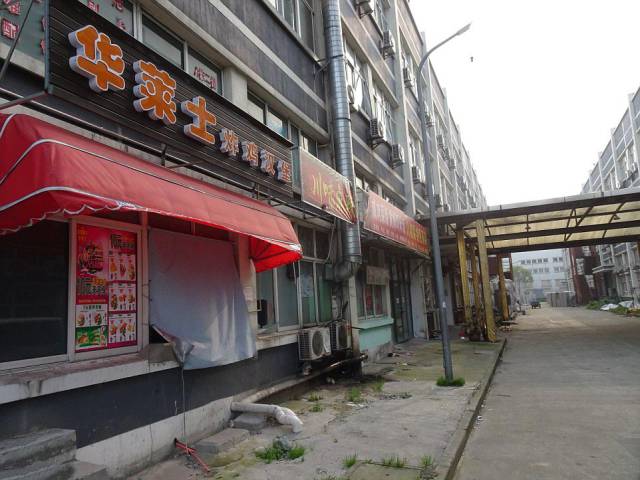 Bare: Living conditions at the abandoned Kangquiao Road dormitory block MailOnline visited were experienced first-hand by an undercover investigator for the pressure group China Labor Watch, who got a job making motherboards on an Apple computer production line
4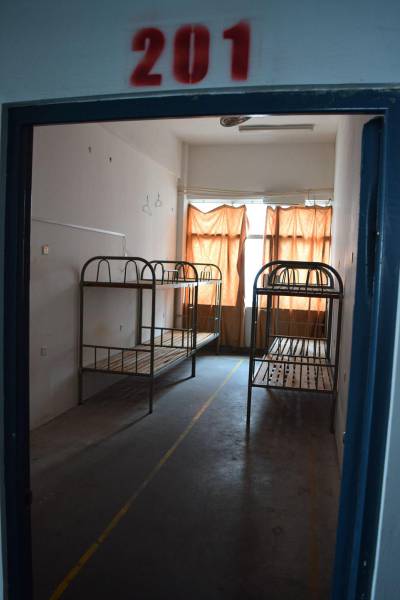 Close quarters: The 28-year-old investigator, who spent 10 days living in the complex in September last year, told Mail Online, 'The dormitories were terrible'
5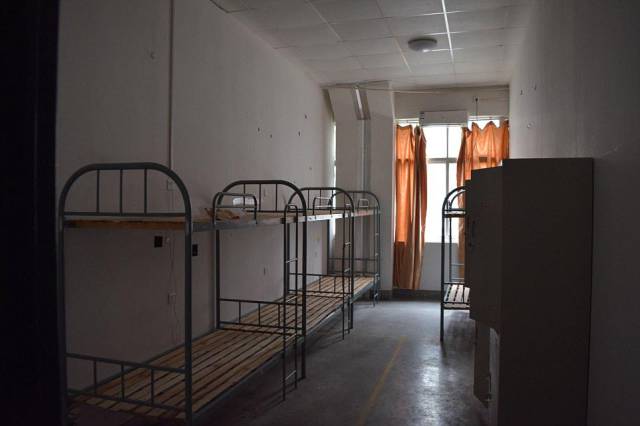 Basic: Nearly all workers are migrants from China's poorest provinces who live year-round in grim factory dorms such as the one above
6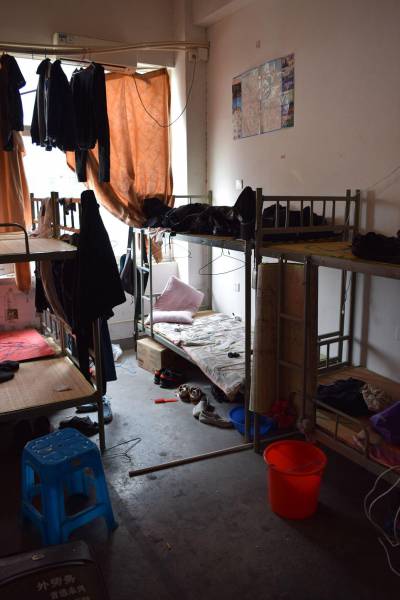 Filthy: These exclusive images show the sanitary facilities at a dormitory where workers who create Apple iPhones live, washing in mildewed sinks and squatting over open sewers to go to the toilet
7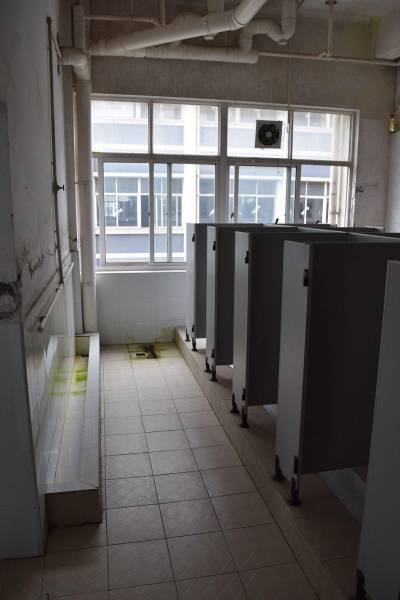 8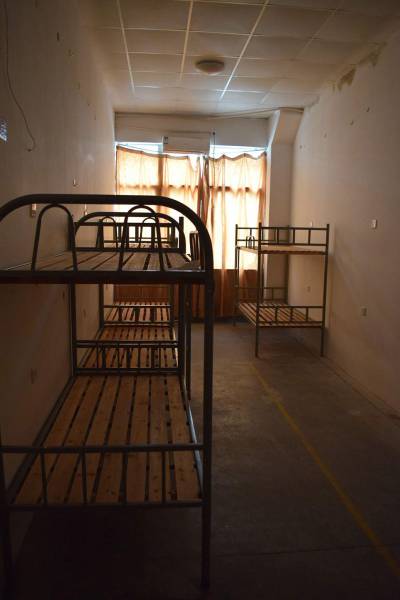 Lack of light: The closure of the dormitory blocks – a converted former factory complex used for years by Pegatron – saw hundreds of workers sent home, according to one of the security guards kept on to watch over the premises
9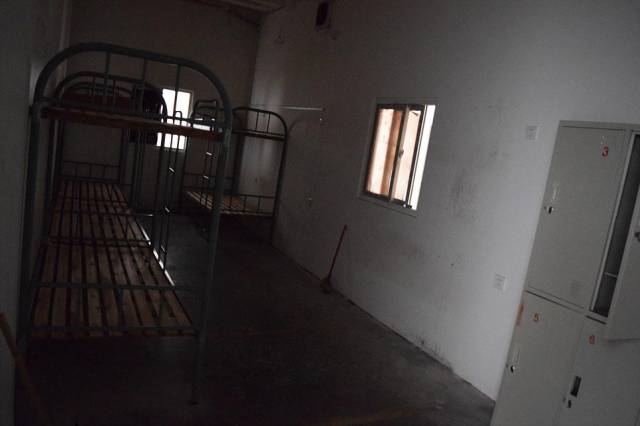 'Unhygienic': In the corner of some toilet blocks and corridors were pools of filthy green water and there was an average of one toilet for every 40 workers when the blocks were full
10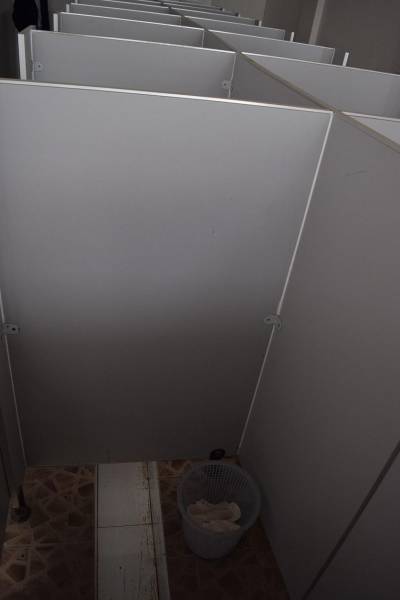 Rushed exit: Workers appear to have left the dorms in a hurry as possessions were abandoned throughout the building, and this deserted stairwell with its pathetic tree shows how workers tried to make their living quarters more homely
11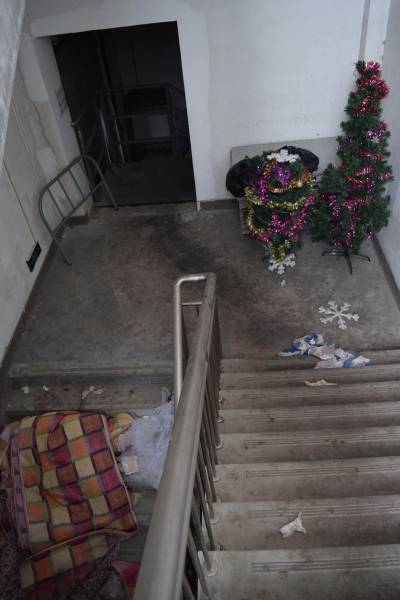 Military efficiency: Hundreds of workers line up for roll call at the Pegatron factory in Shanghai, China, which makes iPhones for Apple
12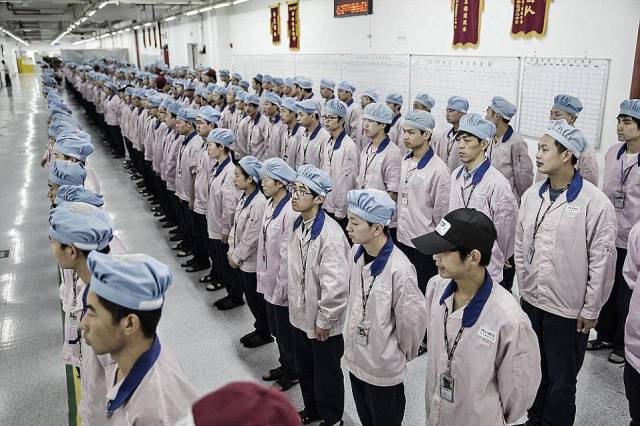 Clocking in: A supervisor holds an iPad as he checks an employee's badge during roll call at a Pegatron factory in Shanghai, China
13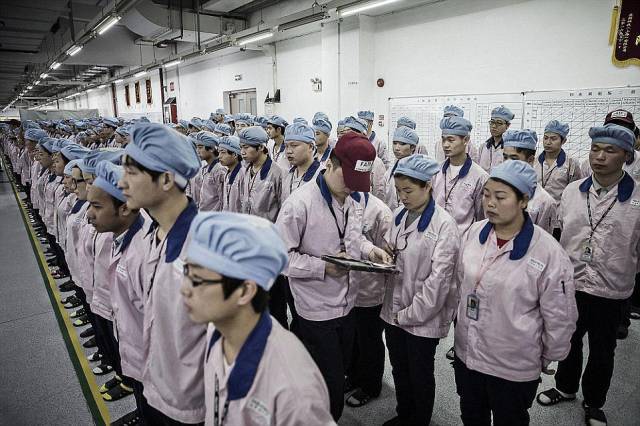 Roll call: Pegatron and Apple have adopted new procedures to keep assemblers from doing excessive overtime after years of accusations
14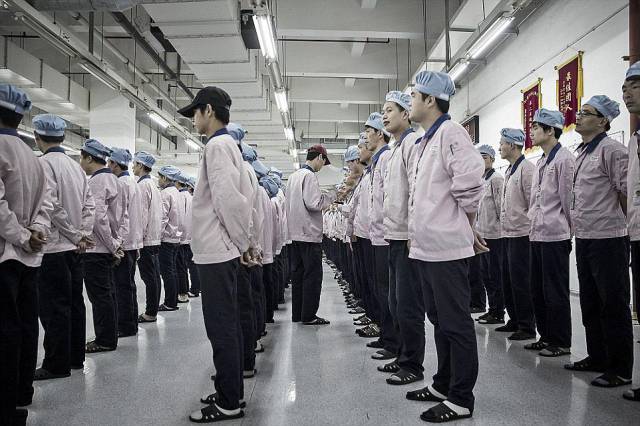 Technology giant: In an apparent response to the criticisms by the BBC and China Labor Watch, Pegatron earlier this year gave invited reporters and photographers for a tour of the Shanghai factory but did not include access to the dormitory blocks where workers live
15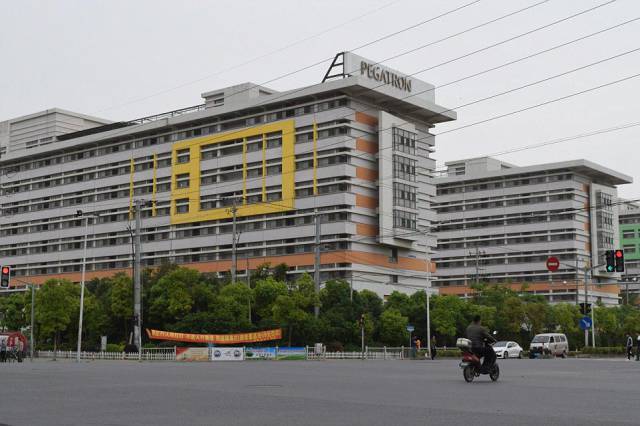 Abandoned: These eerie images show the now-deserted dorms where workers creating Apple iPhones lived in cramped rooms with basic sanitation
16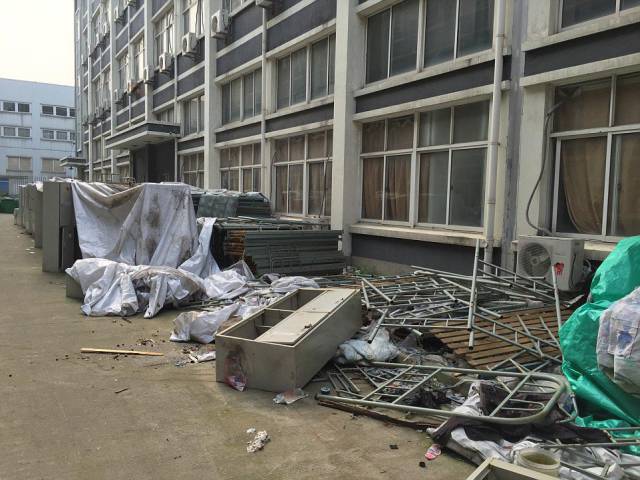 Basic: There are no washing or toilet facilities in any of the dorms. Instead, each floor in the four-storey block has around 50 dormitory rooms and one communal shower where workers would wash alongside up to 20 other people, using foot pedals to operate the water
17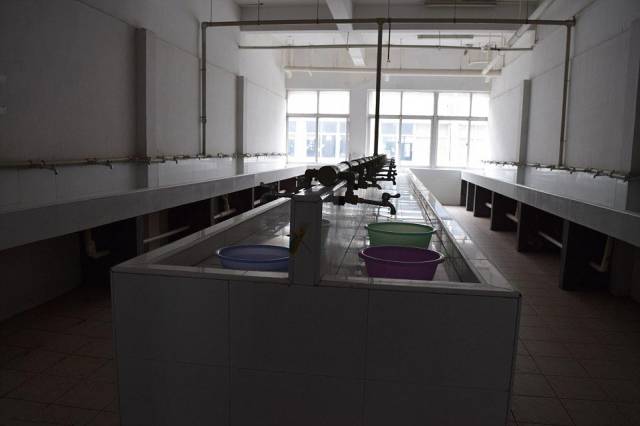 Cattle-class: The dormitories on the outskirts of Shanghai can house 6,000 but do not have private bathrooms, so up to 20 workers showered at a time
18
19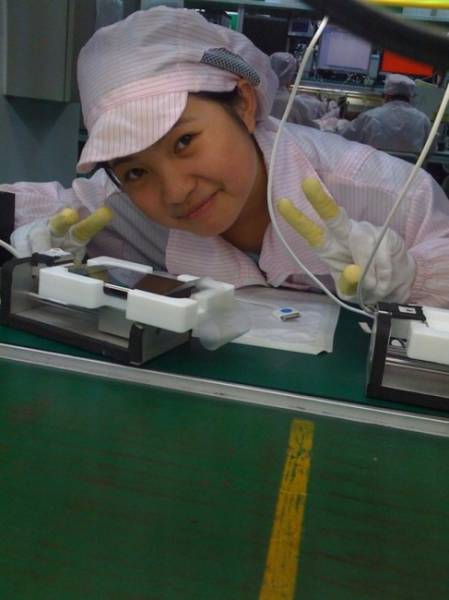 Miserable: One 28-year-old from China's Jiangxi province who has been at Pegatron for four years and lives in an on-site dormitory said bitterly: 'The bosses here treat us like robots to make money for them
20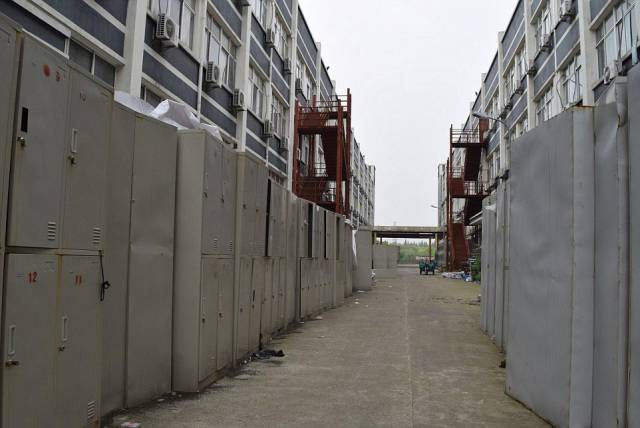 Deserted: 'There were 6,000 workers here at its peak but orders from Apple have been getting less and less in the past two years so the company decided to close the whole dormitory complex here,' a security guard said
21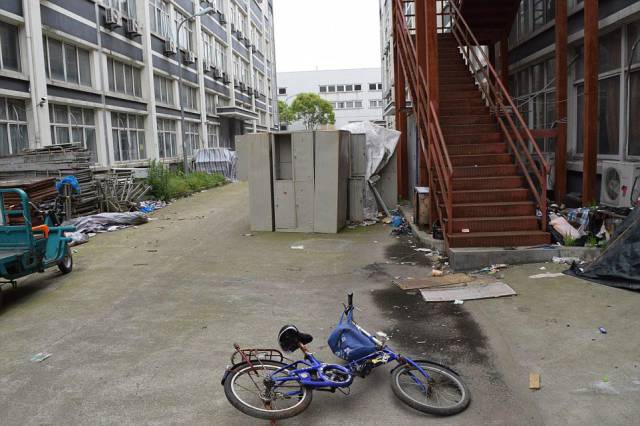 Empty: The closure of the dormitory blocks – a converted former factory complex used for years by Pegatron – saw hundreds of workers sent home, according to one of the security guards kept on to watch over the premises
22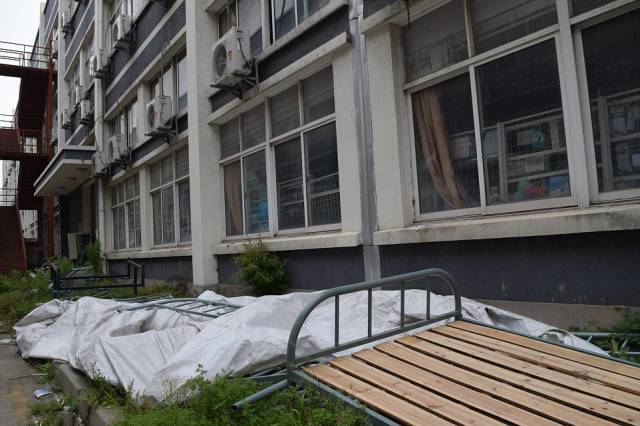 Junk: The site where up to 6,000 workers were housed is still littered with the remnants of workers' lives, including a Santa Claus outfit
23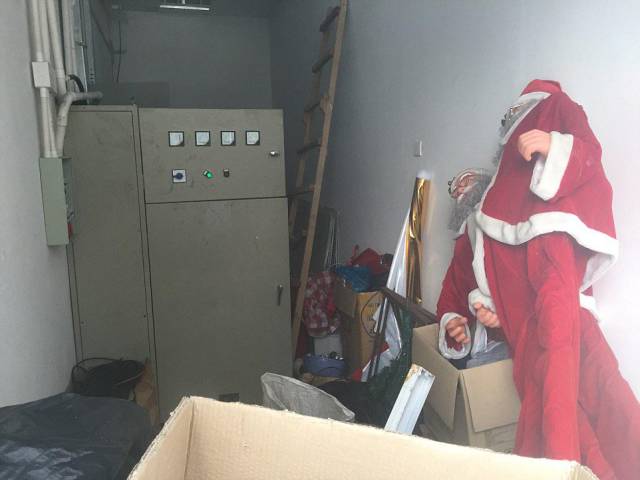 Rules: The corridors at the dormitory complex carry posters with details of working patterns and signs about safety and hygiene
24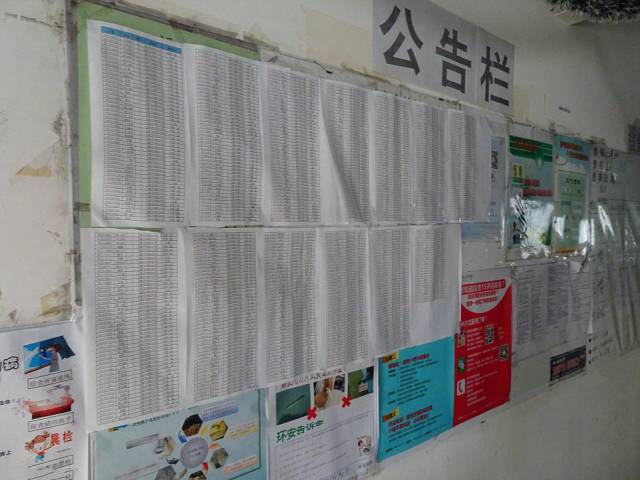 Fear: Another 25-year-old worker who lives in one of around nine dormitories outside the main factory complex told MailOnline, 'The biggest problems with the off-site dorms isn't that they're dirty and crowded. It's the crime. They aren't safe and security staff can't keep control of them'
25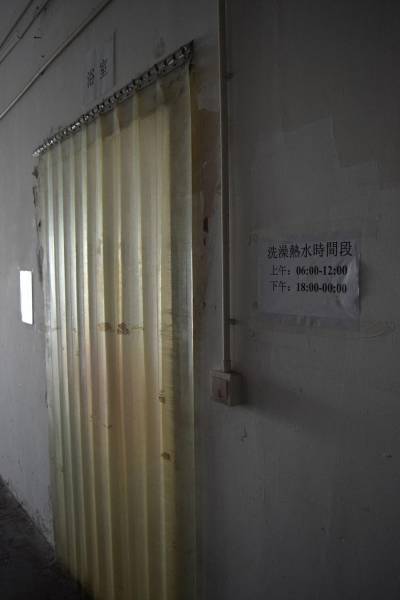 Job surge: 'We've been told to expect more orders from Apple and we've been told there might be more jobs available if our friends back home are interested,' said one 21-year-old. 'We don't know why and they haven't told us'
26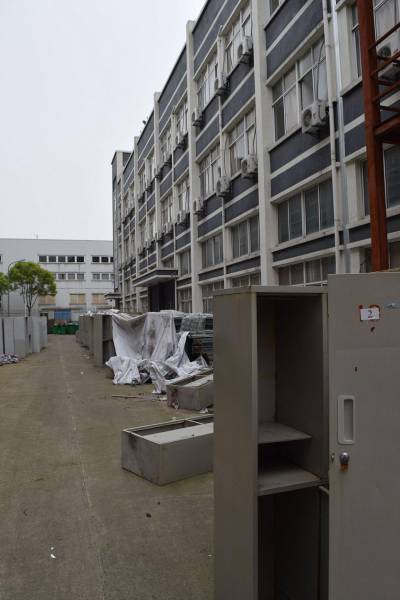 Previous claims: Pegatron was accused of shoddy treatment of workers making iPhones at its Shanghai factory in 2014 BBC investigation for Panorama. Apple said it strongly disagreed with the programme's conclusions
27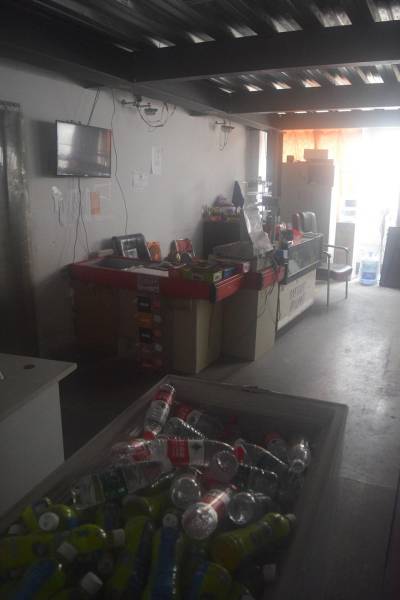 Lack of privacy: There is a similar, stark lack of privacy in shared toilet blocks on each floor where squatting cubicles are positioned above open sewerage drains running the length of the toilet block
28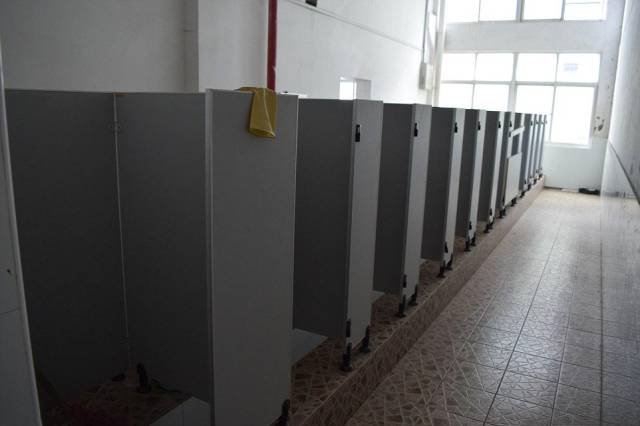 'Inhumane': Six thousand workers lived in the dormitories at the peak of iPhone 6 production but many of the roughly 1,000 left were told not to come back after the Lunar New Year holiday in February, workers said, while others were transferred to other dorms
29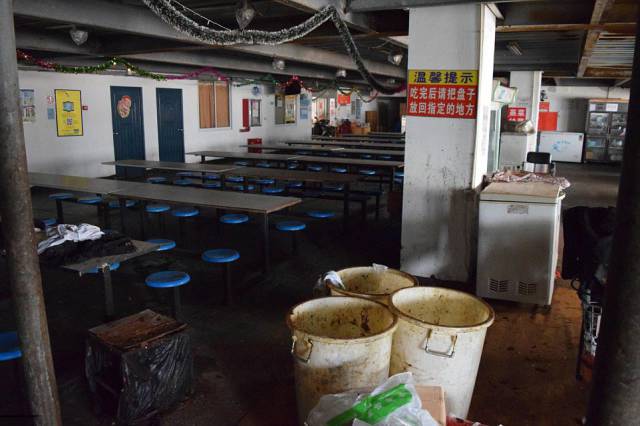 Tight security: The entry gates at the dormitory complex mirror the security at the Pegatron factory and mean that only workers should be able to get through
30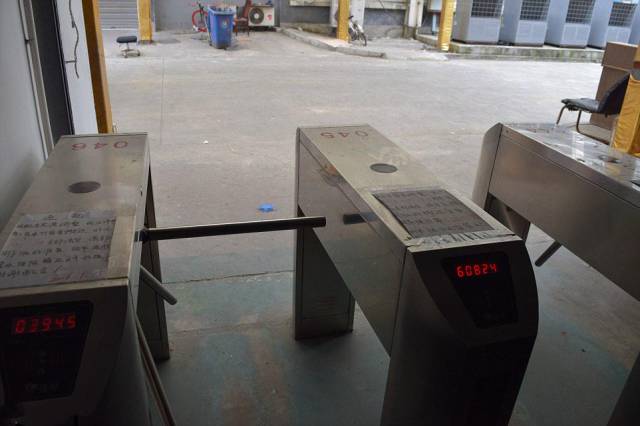 Grim: The austere dining area shows the conditions in which workers lived, with row upon row of battered tables where workers ate. Attempts were made to add some cheer with tatty Christmas decorations
31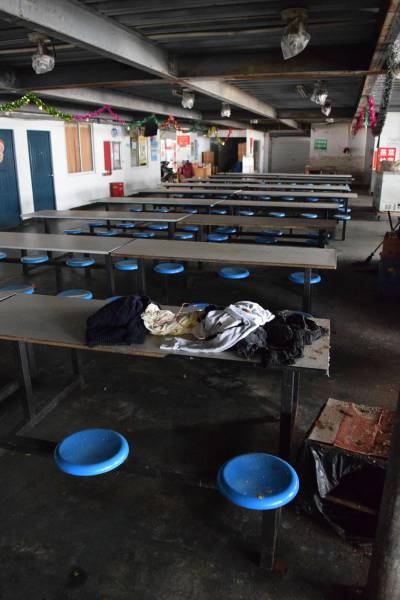 Mould: Throughout the building MailOnline entered, walls were moulding and peeling heavily in places with hand-written signs posted at regular intervals spelling out rules for workers
32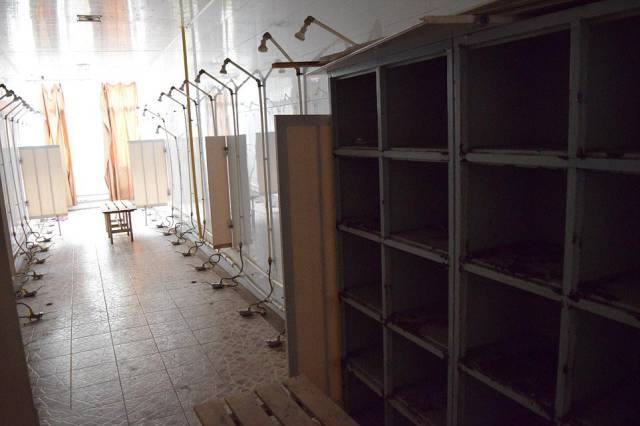 Cramped: Inside one of the eerily deserted dormitory blocks, Mail Online found rooms with up to 12 bunk beds for which each worker would be charged the equivalent of £16 a month, deducted from their pay packets.
33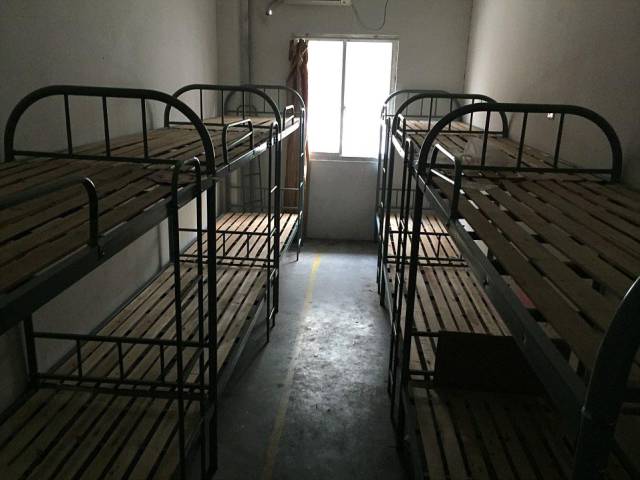 Divide: The men's and women's dormitory blocks are strictly segregated with a padlocked high fence separating the shared drying areas for laundry on the dormitory rooftop and throughout the building we entered we saw mementos of the harsh lives once lived here
34