Guy Tells Story About Why He Won't Date Hot Women Anymore, Twitter Proceeds To Fry His Ass
The New York Post recently ran an article called 'Why I Won't Date Hot Women Anymore' featuring a 40-year-old man named Dan Rochkind.
Why I won't date hot women anymore https://t.co/C5w6PpAmwi pic.twitter.com/DOV7bmTB3t

— New York Post (@nypost) April 13, 2017
No, really, this was something they put on the internet.
Here are a couple of excerpts…
"I could have [anyone] I wanted," says Rochkind, now 40 and an Upper West Sider with a muscular build and a full head of hair. "I met some nice people, but realistically I went for the hottest girl you could find."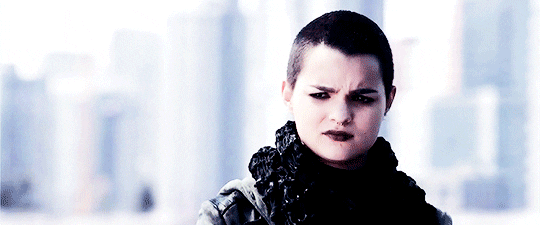 "Beautiful women who get a fair amount of attention get full of themselves," he says. "Eventually, I was dreading getting dinner with them because they couldn't carry a conversation."
Wow, right? Wait, it gets even better. Somehow they finagled getting his fiancée, Carly Spindel, to participate in the article as well. So I guess that means that she's not hot, right? Am I doing the math correctly here?
"[She] is a softer beauty, someone you can take home and cuddle with, and she's very elegant," Rochkind says. "And she's 5-foot-2, so she can't be a runway model, but I think she's really beautiful and is prettier than anyone I've dated."
https://www.instagram.com/p/BRUczxnAn1Z/
Needless to say once Twitter got hold of this people were simply not having it.
#SAVECARLYhttps://t.co/cl6B45DKRM pic.twitter.com/p6tmgQAqw7

— Jessica Samakow (@jsam1126) April 13, 2017
I feel like we should do a Go Fund Me for Carly, Dan Rochkind's girlfriend. https://t.co/X2f6sWTuIg

— katie rosman (@katierosman) April 13, 2017
COMING SOON: "Why I Dumped my Skinny Fat Piece of Shit Fiancé," by this woman pic.twitter.com/6PrdLW3KE4

— Mike Drucker (@MikeDrucker) April 13, 2017
Because hot women won't date you anymore. Next question. pic.twitter.com/k8CxdSNgQu

— Zach Heltzel (@zachheltzel) April 13, 2017
Looking forward to this guy's followup columns, "Why I Don't Breathe Underwater" and "Why You Can't Borrow My Time Machine" pic.twitter.com/9N83d8MTrn

— Jason O. Gilbert (@gilbertjasono) April 13, 2017
"Beautiful women get full of themselves" says this guy who is totally not full of himself. pic.twitter.com/485RKwNZH4

— OhNoSheTwitnt (@OhNoSheTwitnt) April 13, 2017
This guy is stunning and brave settling for a merely beautiful https://t.co/MRO1m4WhHD pic.twitter.com/hXbJM4oGZy

— Orli Matlow (@HireMeImFunny) April 13, 2017
To be clear the NY Post article guy has absolutely never dated a swimsuit model in his life. He once went out with a girl who owned a bikini

— Amanda Mull (@amandamull) April 13, 2017
Is the New York Post now running content from The Onion? https://t.co/KXDd5k5qSp

— Matt Turner (@_bmturner_) April 13, 2017
this caption is so savagely written this has to be a piece of satire pic.twitter.com/yqL59UMkTO

— Gideon Resnick (@GideonResnick) April 13, 2017
? My man…do you own a mirror? Three dates a week? The fuck is wrong with men sometimes ?https://t.co/KagNIUpxPW

— Jen? (@Jen_Face) April 13, 2017
Maybe he meant "This article is why I won't date hot women anymore." pic.twitter.com/rQxP7volnL

— Matt Nedostup (@nedostup) April 13, 2017
"Balding guy with difficulty smiling for camera wanks himself to death after insurance company stops viagra script…"

— R?DD?V?LBkLyN (@ReDDeViLNyC) April 13, 2017
Uh, I think we have different definitions of "full head of hair," @nypost. pic.twitter.com/2wKPoBd8i7

— April Lavalle (@imatoofbrush) April 13, 2017
One of the worst (non-geopolitical) things I've read all week. https://t.co/ciu9Syxai1 via @Jen_Face pic.twitter.com/mJZQ9WSYBG

— Alan (@GammaCounter) April 13, 2017
This Extremely Average Guy Says He's Given Up Dating Hot Women https://t.co/Nkz2E3LnTY

— wrikent3500 (@wrikent3500) April 13, 2017
I don't believe in heaven or hell but this makes me feel like some people are bad https://t.co/bv439RQAvk

— Margarita Noriega (@margarita) April 13, 2017
as an extremely hot woman i'm feeling personally attacked by that nypost article

— Jessica Roy (@JessicaKRoy) April 13, 2017
You're all making fun of that article, but it's because you can't empathize with us hot people, us hotties.

— Kevin Nguyen (@knguyen) April 13, 2017
Carly, however, was quick to defend her fiance, saying the Post twisted his words.
https://www.instagram.com/p/BSzf5PlgHFv/
Ah yes, #fakenews. Problem solved.
And Now... A Few Links From Our Sponsors