Many boys cannot wait to reach adolescence and start getting facial hair, since to them nothing seems manlier than standing in front of a mirror and shaving, just like their dads. Although most of them grow up and get over the experience after a few weeks, and their once 'ultimate desire' becomes a bother and almost a chore.
The moustache is one of the most conspicuous of male facial hair styles, and one that gives us some insight into the wearer's personality. In addition to being a fashion statement, men can use their moustaches for a good cause. Men all over the world create awareness and raise funds towards the treatment of diseases such as testicular and prostate cancer in the month of November, a whole month initiative called 'Movember' where men do not shave their moustaches and raise money for the cause.
The following men had no idea of what Movember was when they were growing their moustaches, moustaches that we have come to accept as the best defining physical aspects of the wearers. You can wear any of these moustaches this November, and look different this one month of the year for a good cause.
Nick Offerman played the role of Ron Swanson in the famous comedy TV series Parks and Recreation. Swanson used to have a moustache that became a TV legend, possibly more famous and loved by the audience than he is. The sad thing is that he had to shave it off in accordance with his script on the TV series in season four. As evidence of just how much his moustache defined him, people around him started to treat him differently just because he had shaved his face. Shaving the moustache for him must have felt as if he was violating his face. Ron confessed that shaving his moustache was one of the hardest things he had ever had to do.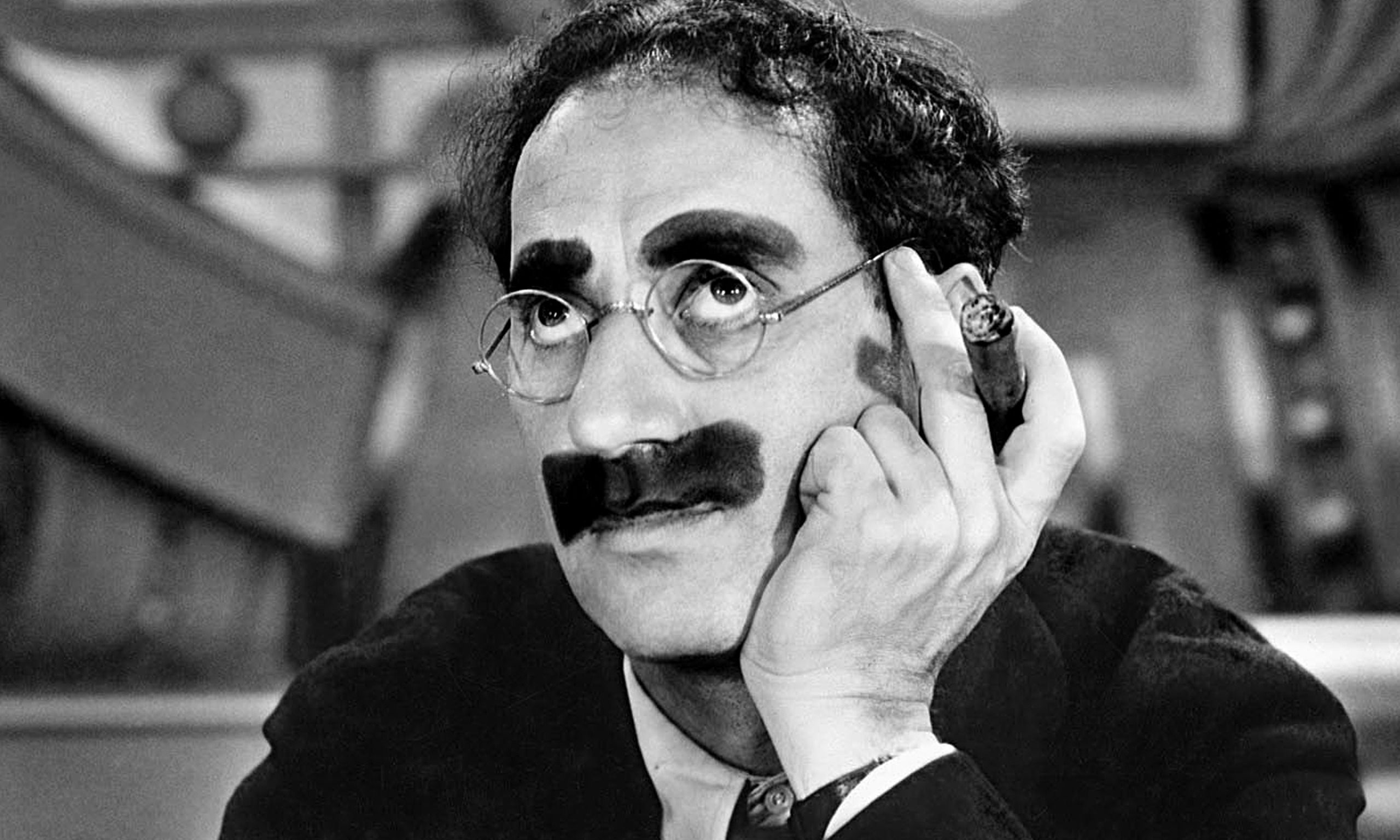 Groucho was undoubtedly one of the best comedians of the 20th century, with his signature being his quick wit, impromptu delivery, and hilarious appearance. Many people have tried to imitate and replicate his style of comedy, with very few coming even close to how good he was. Groucho's career in comedy was so successful that the invention of the Groucho glasses was an attempt to make clowns and other comedians look a bit like him. An important component of the glasses is his famous thick and greasepaint-like moustache, which was a part of him that no one can ignore. His moustache was one of the pillars of his great success in comedy, since a glance at his face without even hearing one word was enough to cause the audience to break into laughter.

Mark Spitz is one of the most successful swimmers of all time, since he is a seven-time Olympic gold medal champion and a revolutionary athlete. His moustache was what set him apart from all the other swimmers because, unlike them, he was the only one wearing one. Swimming coaches believe that hair on the body slows down a swimmer, which is a contrary assessment to what Mark believes. According to Mark, his moustache deflected water away from his mouth and contributed to his adopting a bullet shape in the water. Mark's performance and beliefs led to the entire Russian male swimming team to adopt moustaches, in a bid to become as good as he was in the swimming pool.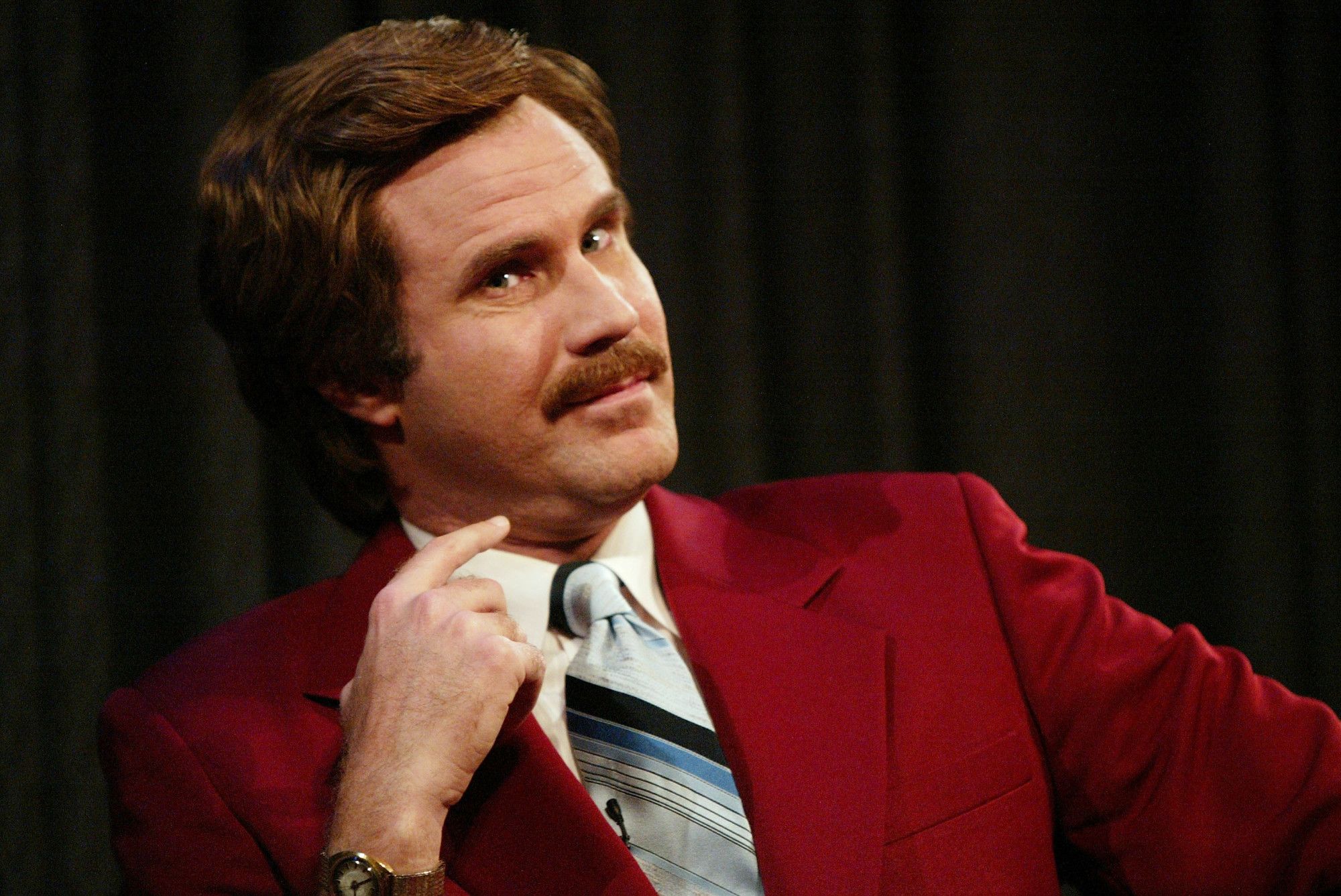 Will Ferrell plays the role of Ron Burgundy in the Anchorman comedy movies. Ron Burgundy's character is a 1970s newscaster who is receiving a lot of attention today, especially from big companies that want someone to help to market their products. Aside from the character, Burgundy's image with special emphasis to his moustache and wallet, is selling the world over. People can order Ron Burgundy's moustache and wallet from Amazon for slightly above $14. It seems as if this moustache will soon become one of the most sought after moustaches of all time, and remains the main defining aspect of the Anchorman's character.

6. Robert Mugabe's Moustache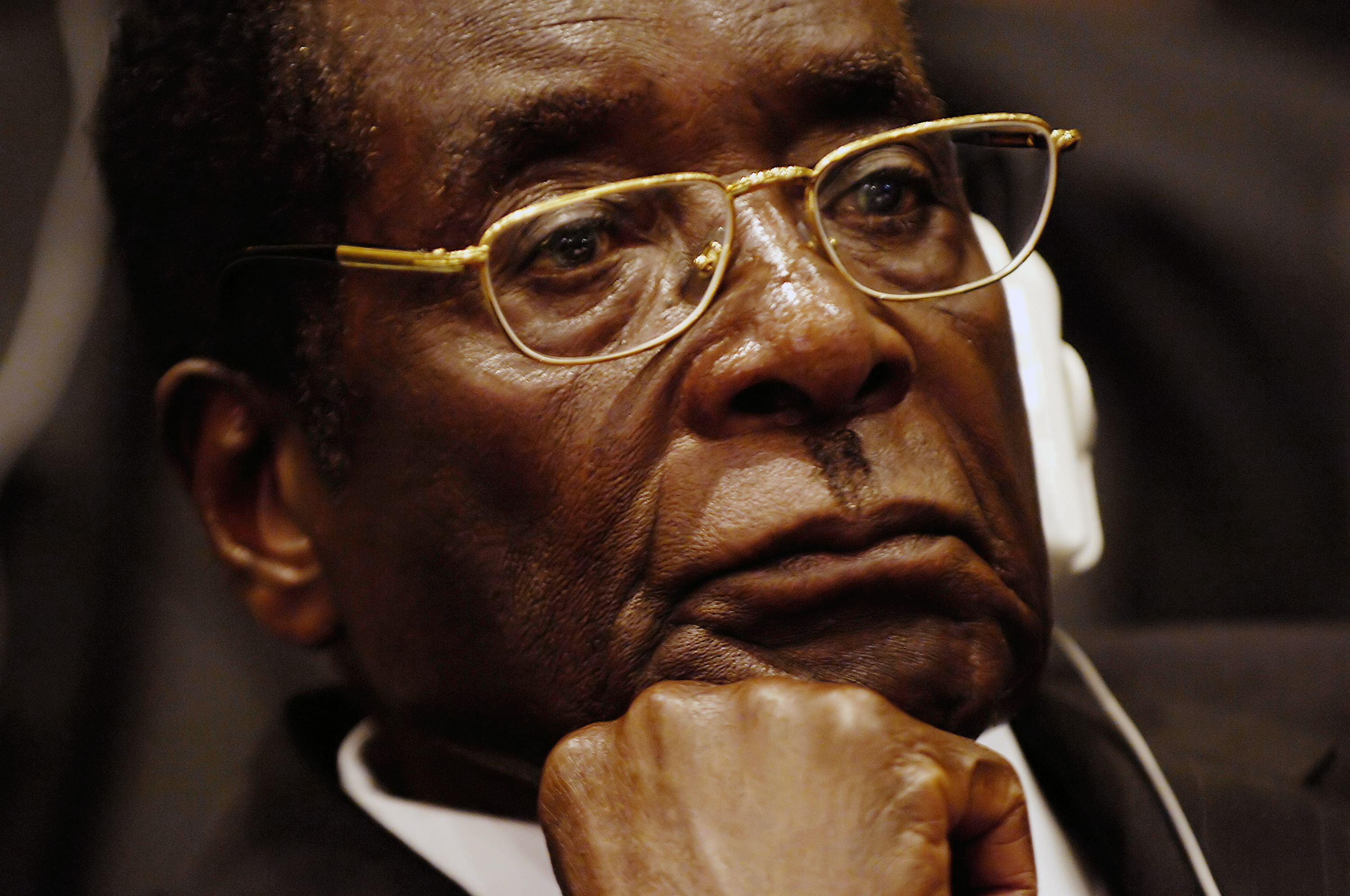 Robert Mugabe is the current president of Zimbabwe, and he has ruled as president for about 29 years now, making him one of the longest serving presidents in Africa. President Mugabe is an enemy to the United States and the European Union, especially due to his cruelty against the white settlers who he evicted from his country a few years back. However, he remains the darling of his people, despite running his country into economic turmoil. President Mugabe wears a very narrow toothbrush moustache, one that is very similar to what Hitler used to wear. It is hard to picture President Mugabe with any other form of moustache, and if he were looking for a disguise, then shaving off his moustache would confuse many people.

5. President Teddy Roosevelt's Moustache
President Teddy Roosevelt was the 26th president of the United States. Since there is so much to remember about President Roosevelt, let us just focus on his moustache for now. People lightly claimed that when the president was not out breaking down monopolies or killing elephants, he was likely spending his hours behind a mirror admiring his mustache. Being the only moustache to make it on Mount Rushmore, this facial hair is indeed one for the history books. With his exuberant personality and cowboy persona, the moustache was a great tool for emphasizing President Roosevelt's masculinity. Today, President Roosevelt's Walrus moustache has a Facebook page, which has well over 2,500 likes, making it one of the most popular presidential moustaches, if not the most popular.

4. Hulk Hogan's Stache
Hulk Hogan's moustache is well known around the world, since it is the most distinct facial feature that this professional wrestler, TV personality, actor, and entrepreneur has. Hulk Hogan's real name is Terry Gene Bollea, and the same way his stage name is more popular than his real name, his moustache is now more popular than his once magnificent muscles. This horseshoe moustache gains its name from its similarity to a horseshoe, where the wearer shapes his moustache to grow fully with extensions from the corner of the lips growing downwards to the jawline. Like many other moustaches, Hulk's horseshoe moustache is a symbol of manliness. Whether we would be able to identify Hulk Hogan without his moustache or not is a big mystery.

3. Adolf Hitler's Moustache
Germany has come a long way since the Second World War, and has tried its best to establish peace and good relations with its neighbors and the rest of the world. Despite becoming a wonderful state today and even becoming the reigning football champions of the world, Adolf Hitler remains one of the most popular Germans in history. There is so much the world and especially Germany wants to forget about Hitler, but one thing that we would not mind remembering is his signature moustache. Some unconfirmed sources claim that Hitler was a fan of Charlie Chaplin, something that would explain his desire to wear the same moustache as Chaplin. However, his sister Bridget Hitler claims to be the cause of the toothbrush moustache, a claim that many scholars refute to be nothing more than a publicity stunt.

2. Albert Einstein's Stache
It is difficult to learn much about physics and not come across Albert Einstein. Einstein was a theoretical physicist born in Germany in 1879, who resided in different parts of the world and died at the age of 65 in the United States. Einstein received the Physics Nobel Prize in 1921, and his invaluable contribution to science and knowledge in general made his name synonymous with the word genius. Einstein is however on this list because of his famous white and always bushy moustache. His moustache is ideal for anyone operating at a level of thought that is far beyond what the rest of us can fathom. Deciding to keep his moustache on gives us something that we can easily look at and understand since on the other hand, Einstein's theories are not very easy to grasp.

1. Charlie Chaplin's Moustache
Sir Charles "Charlie" Chaplin is one of the fathers of comedy, despite beginning his career during the silent era of film making. People believe that Charlie Chaplin was born in England in 1889, and had touched the whole world with his work to the extent of receiving an honorary Academy Award for the impact he had made in the motion picture industry in the 20th century. Aside from his great work in the film industry, Charlie Chaplin had a very interesting moustache, which is known as the toothbrush moustache. The wearers of this moustache shave the edges and leave a few centimeters at the center above the upper lip. Charlie Chaplin loved this moustache because it did not hide his facial appearance, and it made him look even more comical.
Honoring Movember: 10 Moustaches That Have Defined Their Celebrity Wearers
And Now... A Few Links From Our Sponsors