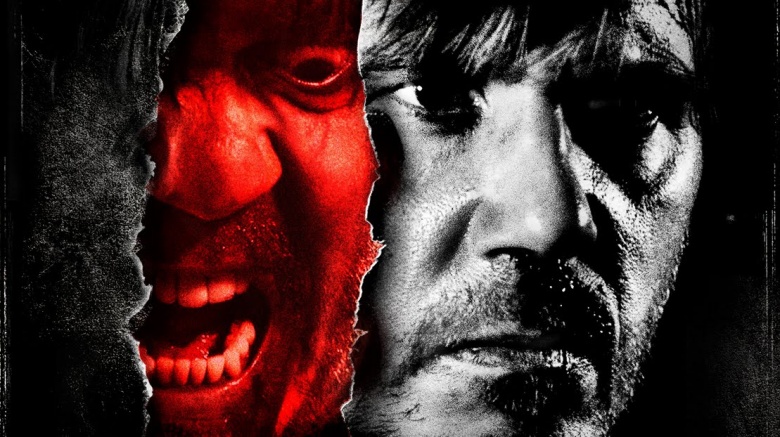 Horror movies
are supposed to push the envelope, but sometimes it can be hard to tell when a film has gone too far. When does a movie stop being scary and start being just plain offensive? Here's a list of movies that took things too far and ended up getting themselves banned in certain parts of the world. If you want to see how much of a horror buff you are, see how many of these movies you can sit through. If you can watch every one of them and still feel fine, then you're either a huge fan or truly disturbed.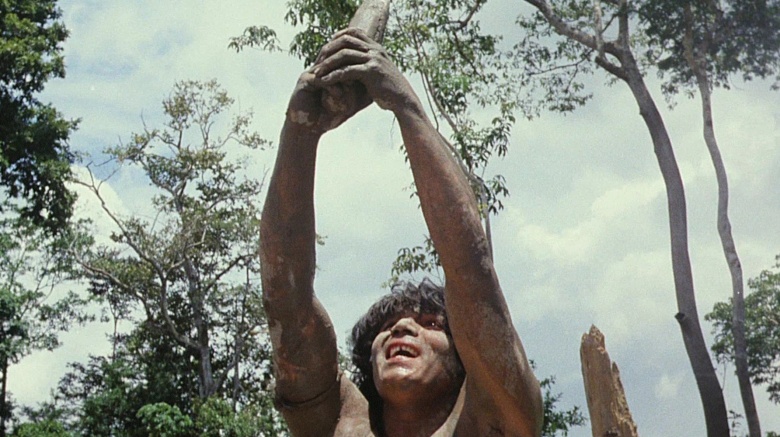 CANNIBAL HOLOCAUST (1980)
There are definitely more shocking movies than
Cannibal Holocaust
, but none with as much notoriety. The plot of the movie is fairly simple. A documentary crew travels to the Amazon to film cannibals. Of course, things go wrong and people end up dead. The film is so upsetting to people because it's presented as a documentary, and is considered one of the earliest "found footage" movies. The effects are so well done that many people believed them to be real. In fact, the director was actually arrested while the footage was inspected. There were also real scenes of animal cruelty in the movie. The film was banned in Italy and Australia. Eventually, everyone figured out that no people were actually murdered to make the movie, because that would be incredibly stupid. It turns out the
Cannibal Holocaust
isn't a
snuff film
, it's just the movie that's responsible for every found footage movie currently being released. Though, really, maybe that's just as bad.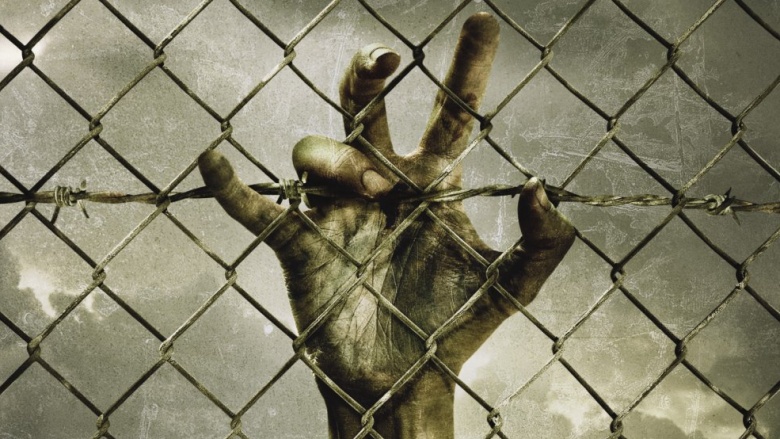 LAND OF THE DEAD (2005)
Twenty years after releasing
Day of the Dead
, filmmaker
George Romero
returned to his zombie world with
Land of the Dead
. The movie was good, but compared to the other movies in the series, it wasn't that intense, gore-wise. In fact, compared to other zombie movies of the time, it was pretty normal. It still ended up being banned in the Ukraine, however. Apparently, it was deemed insensitive because there was a famine back in the 1930s and there were reported accounts of cannibalism. Just to be clear, this movie was released over 70 years after said famine. Apparently, it was decided that it was culturally insensitive and that the memories were still too fresh. Maybe septuagenarians in the Ukraine are huge horror movie buffs? Also, people that old have bad memories, so they probably don't even remember eating anybody. This seems like a huge overreaction.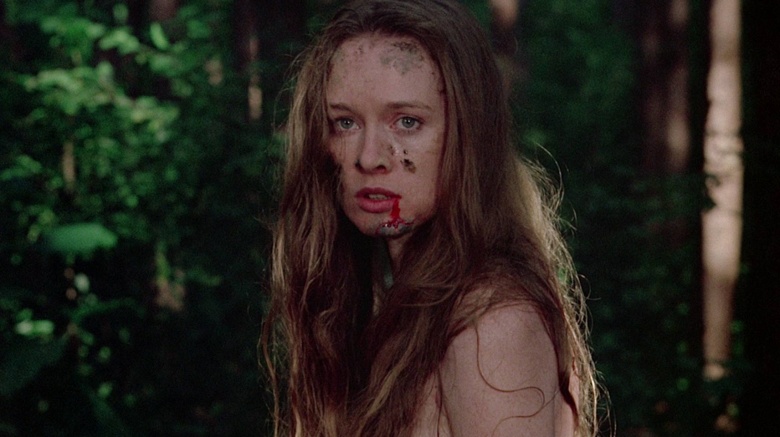 I SPIT ON YOUR GRAVE (1978)
Revenge movies are usually pretty popular.
I Spit On Your Grave,
however, is just way too intense for some places. The movie's plot is pretty straightforward: a young woman moves to a small town in
Connecticut
and gets sexually assaulted by some local men. She survives the assault and takes revenge on each of them in some incredibly gruesome ways. It's not a movie for the faint of heart, or for the citizens of Ireland, Norway, West Germany, Canada, and the Ukraine. The film sparked controversy upon its release, with many critics debating its artistic merit.
Roger Ebert
hated the movie so much that he referred to it as the "worst movie ever made." Many areas eventually lifted their bans, usually allowing a heavily censored version to be released. Ireland, on the other hand, actually reinstated the ban when the film was re-released on home video in 2010. The people of Ireland spit on
I Spit On Your Grave
.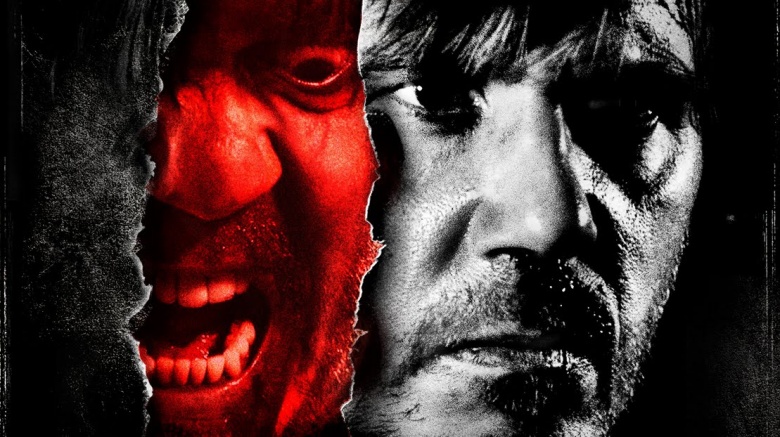 A SERBIAN FILM (2010)
It's hard to classify a movie like A Serbian Film. The plot is about a porn star who is forced into making the most messed up adult movie ever. Milos, the main character, is drugged and assaulted when he tries to quit. When he wakes up, he discovers that he was forced into making the movie while in a drug induced trance. He then watches the movie, and to his horror, discovers that he's committed some unspeakable crimes. This movie is super dark and unforgiving, which is why it's been banned in pretty much any country you can think of. That's bound to happen anytime a movie includes sexual assault and extreme violence. What's interesting about this movie is that Netflix has refused to carry it, even on DVD. It's not surprising. It's impossible to go into any significant detail about this movie's plot without using language that would make our mothers hate us. Netflix was probably just worried that somebody would rent this movie by accident, thinking it was about Serbia—and Serbia has assured us it most certainly isn't.
SAW VI (2009)
They made way more Saw movies than anyone could have ever predicted. By the time we got to Saw VI, we all knew the score. People get tortured, there's tons of gore, and there's some plot twist at the end that doesn't make all that much sense. Surprisingly, Saw VI found itself banned in Spain for a brief period of time. The movies had run into trouble before, usually for extreme cover art and things like that, but none of them had actually been banned before. Meanwhile, the only theaters in Spain that could show the movie were of the "adult" variety. That must have made for some uncomfortable encounters considering the other films being shown at these venues. Still, Saw VI has about as much plot and character development as the average movie shown in an adult theater, so it kind of fits after all.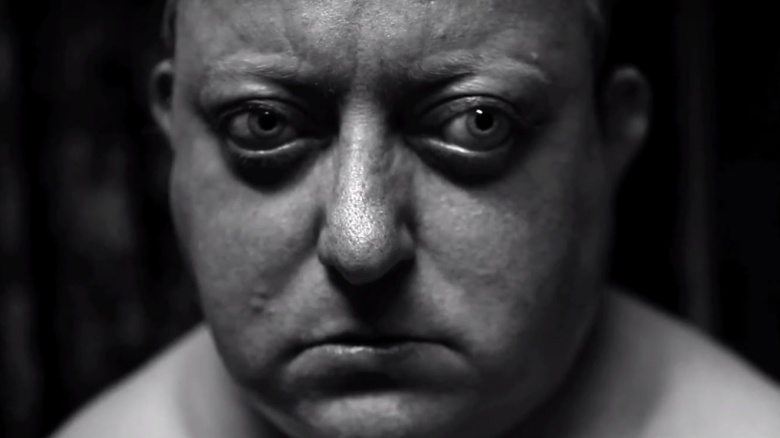 THE HUMAN CENTIPEDE 2 (FULL SEQUENCE) (2011)
The first Human Centipede was one of those movies that people judged merely on its reputation. While it wasn't a pleasant movie, it wasn't all that gory or explicit. The sequel made up for that, however. Human Centipede II: Full Sequence is a complete nightmare of a film. While the first movie tried to unnerve audiences just with the concept alone, this movie turned the gore up to 11, and then doubled it for a full 22. The film was banned in Australia, although an edited version was eventually allowed a rating. It's still banned in New Zealand at the time of this writing. It's unclear if these countries were appalled by the film's content, or if they were just put off by the series' tagline, "100% medically accurate."
6 HORROR MOVIES BANNED FOR BEING TOO DISTURBING
And Now... A Few Links From Our Sponsors