INTRODUCING: THE CGI ANIMAL HALL OF FAME
Most Likely to Say, "You're the Man Now Dog": Draco from Dragonheart
You've heard of Game of Thrones' mother of dragons. Well, this is the father of dragons, and there's no animated creature I'd rather see crack jokes in the voice of Sean Connery alongside Dennis Quaid in a mullet. Amazingly, the mullet was not CGI.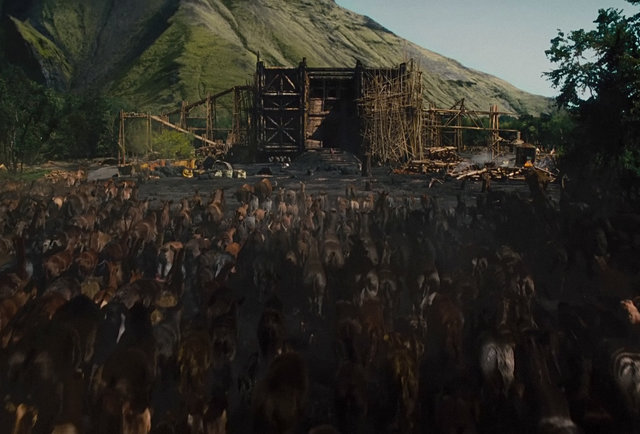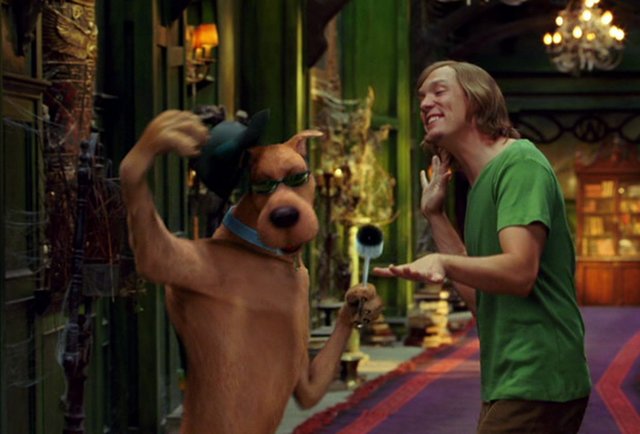 Most Likely to Help Matthew Lillard Buy a Beach House: Scooby-Doo
Count those Scooby stacks, Shaggy.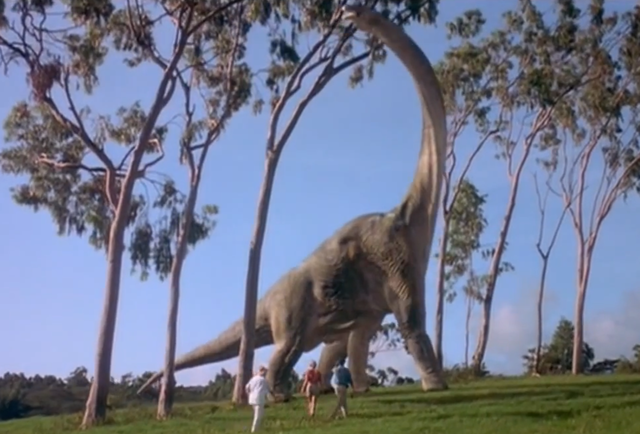 Most Chill: The brontosaurus from Jurassic Park
I don't know if I'd be allergic to dinosaurs. But I'm betting there's a good chance they'd give me a rash or make me sneeze — and that's assuming they don't just attack me on the toilet. So, I'll always have a soft spot for these peaceful, totally CGI-based beauties from Steven Spielberg's theme-park classic. They just wanna eat leaves and impress Jeff Goldblum. Let them live.
Best Dancer: The "Rice, Rice Baby" bear
This is what all CGI animals have been building towards ever since a team of Soviet mathematicians gave birth to Kitty, one of the first-ever computer-animated critters, back in 1968. Who knew that one day we'd be able to watch a bear dance, sing a misconceived hip-hop parody song, and serve a rice-based treat to an unsuspecting office drone? And, who knew that one day there would be a CGI Animal Hall of Fame for that bear to wiggle his little digital ass in for eternity? Not me, my friend — not me.