Johnny Depp's Former Managers Reveal All The Insane Spending Habits That Are Sending Him To The Poor House
Johnny Depp is suing his former management company, the Management Group (TMG), with an accusation it defrauded him out of tens of millions of dollars through mismanagement of his finances. One claim is that TMG even took out loans in Depp's name without telling him. However, according to Page Six, TMG filed a countersuit against Depp on Tuesday, saying that it was his own out-of-control spending that led to his financial downfall.
Johnny Depp has been going through a costly divorce from Amber Heard, and divorces can be very expensive. However, there are a few other things that, according to TMG, might have contributed towards Depp's money woes. For example, he allegedly spends $30,000 a month on wine. WINE. Some of his other expenditures include:
—$18 million for a 150-foot yacht.
—$4 million on a record label that folded.
—$200,000 a month on private planes.
—$150,000 a month on round-the-clock security.
—$300,000 a month to maintain a staff of 40 people.
—$3 million to blast Hunter Thompson's ashes out of a cannon. (!!!)
WOW. That is a hell of a lot of spending, even for a rich person.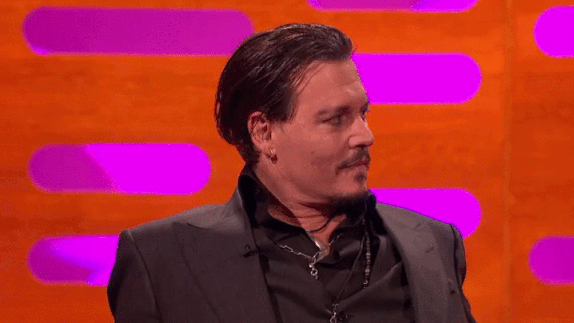 TMG claims that Depp was definitely aware that he was spending too much money. In the lawsuit, they state,
Depp often responded by rebuking and cursing his business managers for issuing such warnings and advice, while increasing his extravagant lifestyle and spending, and demanding that his business managers find some way to pay for it all. Depp, and Depp alone, is fully responsible for any financial turmoil he finds himself in today. He has refused to live within his means, despite the best efforts of TMG and the repeated warnings about his financial condition from TMG and his other advisors.
TMG also alleges that Depp owes them $4.2 million and has filed a non-judicial foreclosure on Depp's home to try to get the money. Yikes. Time for another pirate movie?