Jon Snow And Ygritte Are Engaged IRL And It's Your 'GoT' Fanfiction Coming True!
ATTENTION! According to the people at People, Kit Harington and Rose Leslie are ENGAGED!
You know what that means: Jon Snow finally bended the knee!
It's your fanfiction writer's dream come true: Jon and Ygritte are alive and well and together forever in their cave of wonders.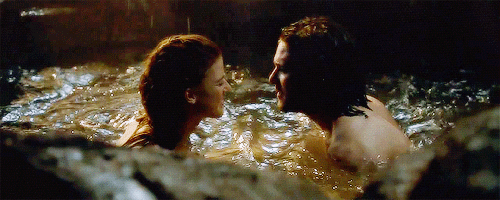 Harington and Leslie met on set in 2012, and he gushed about how filming season two of Game of Thrones was his favorite.
"Because the country is beautiful, because the Northern Lights are magical, and because it was there that I fell in love," he told story for L'Uomo Vogue. "If you're already attracted to someone, and then they play your love interest in the show, it becomes very easy to fall in love."
Earlier this year, Nicole Kidman grilled Harington on when he was going to bend the knee, and it just might have given him the idea.
Over the years, the two have shared many adorable moments that just make you want to melt.
Like this wink.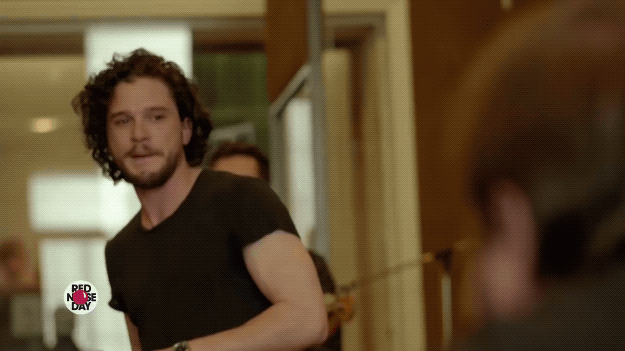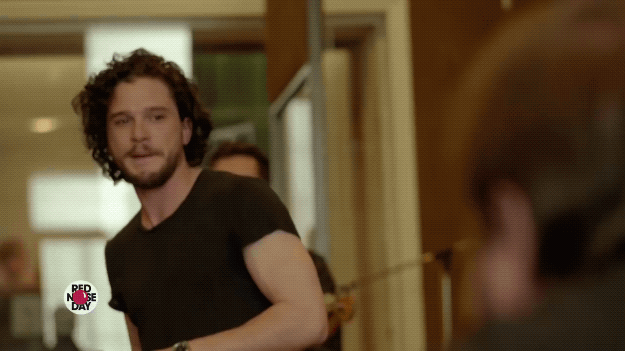 From this serenade.
And her (character's) iconic death.
And this kiss.
And this kiss.
And this kiss.
And this kiss.
And this sneak peek at their wedding vows.
Mazel tov, you beautiful lovebirds!