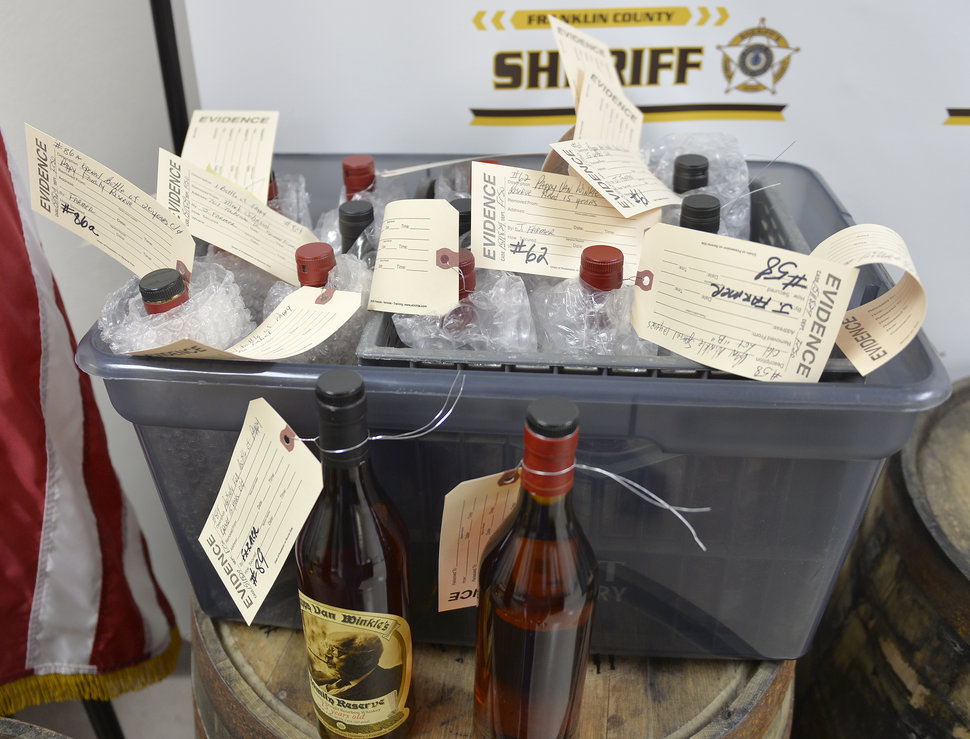 BACK IN 2013, authorities in Frankfort, Kentucky, discovered that the Buffalo Trace Distillery was bleeding bottles of Pappy Van Winkle. More than 200 bottles of the super-small batch brown were missing, and it attracted international attention because Pappy Van Winkle (which bottles a mere seven to eight thousand cases of its ultra-premium bourbon, about one-thousandth of the output of Jim Beam) is the sort of thing that millionaires will fight each other for, because people who can buy anything go crazy when they can't buy something.
A little background: every barrel of bourbon loses liquor to evaporation with every summer it ages; distillers call that the "angels' share." But when a barrel of Pappy is aged for 20 years or more, the angels' share of a 55gal barrel of whiskey is about 50gal, leaving only 5gal to bottle after two decades in the rickhouse. And then, when the overaged wheated bourbon scored a 99 from the esteemed Beverage Tasting Institute, it created a recipe for obsession that drove the price of a bottle of 23-year Pappy Van Winkle into the stratosphere. People spending $1,500 to $4,000 per bottle on the secondary market is not uncommon, even if it is insane, given the retail price of $129.99 for the 20-year and $249.99 for the 23-year. Empty bottles sell for over $100 on eBay.
So when a load of the bourbon was found in the backyard of a former Buffalo Trace employee, and he and eight other men and a woman were arrested last month, accused of stealing Pappy Van Winkle along with an unknown number of barrels of other premium bourbons like Eagle Rare and Wild Turkey's Russell Reserve, it gave bourbon aficionados something new to obsess over: the criminal underbelly of Frankfort, the state capital of Kentucky. (Note: as of May 29, five of the accused have pleaded not guilty.)
Prosecutors recently filed more than 350 pages of documents with the Franklin County Circuit Court, including hundreds of text messages between the ten accused conspirators that cover a broad range of topics, including the stolen bourbon, steroids, growing weed, sex, more steroids, and food. We obtained the report, conducted some interviews around town, and came up with the following: the 21 things you need to know about the Great Pappy Van Winkle Heist.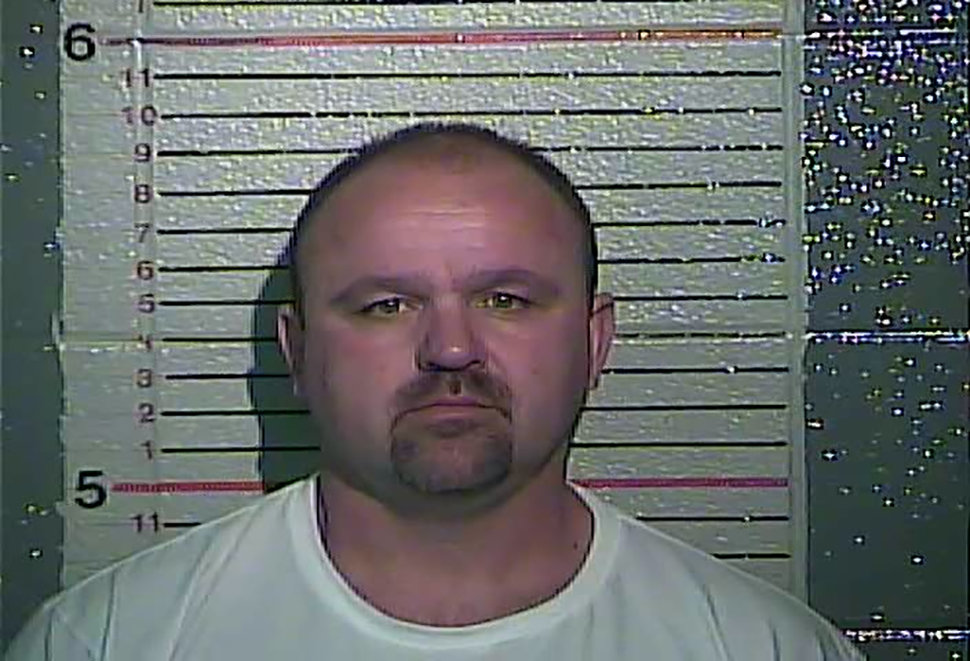 PHOTO COURTESY OF FRANKLIN COUNTY REGIONAL JAIL