Why Are So Many Women Offering Sexual Favours For Something In Return?
In life, people disagree. That's just a given. Whether it's about politics, who they want to win on the X Factor or even what kind of sandwich/crisp/drink combo makes the best meal deal.
It's good that we don't all agree, imagine the scenes at Tesco if all the chicken and bacon sandwiches were snaffled within 30 seconds of being put out – it'd be carnage.
However, it seems that some people – including popstar Madonna – have been trying to sway others to their way of thinking with one of the simplest methods available to them: sexual favours.
The latest example is two pornstars who have made headlines by pledging to perform oral sex on all their Twitter followers if the New England Patriots beat the Atlanta Falcons in Super Bowl 51 on Sunday.
They've even made this weird video.
This isn't the first time this has happened.
In 2012 pornstars Sara Jay and Angelina Castro started up the #TeamBJ hashtag, promising to perform a sex act on all their followers if the Miami Heat won the NBA Title. They won and the women even released a DVD of the event as proof.
In 2014, Sara Jay and Siri made a similar offer to all their followers if Germany won the World Cup. Once again, they delivered and released a DVD.
More recently, Angelina Castro and Maggie Green pledged the same if Donald Trump lost the presidential election. Well, we all know what happened there.
But now, it's all about the New England Patriots.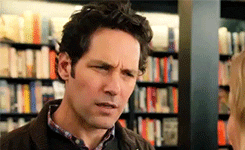 But what's the reasoning behind it?
Dr Holmes said: "Generally, it's all about publicity. They may or may not even have an opinion on the subject at hand, but it's a platform for people by using unsavoury positions. Basically, bank account plus notoriety."
But why would people want to be famous for something like that?
Dr Holmes explained: "They go straight in for the opportunity because they're great self-promoters. When you haven't got much to sell, that's an obvious go-to. It does kind of say that they hold their sexuality at a price and want to be seen as a valuable commodity."
This all makes sense, but what about one of the biggest stars in the world, Madonna?
"With Madonna, it's to get people talking about her," he explained.
So there you have it. Sex sells. The best way to get your five minutes of fame (or get yourself back in the limelight) is to offer out sexual favours when they're linked to a topic that's making headlines.
Those pledging the favours might not even care that much about the outcome, but if it gets them article inches then it's worth it… right?
Let's take a look at other people getting their time in the limelight in this unusual way…
Madonna
As mentioned, back in October, Madonna took to the stage at Madison Square Garden to tell potential voter to support Hillary Clinton.

Credit: justindoesyourhair/Instagram
When she was introducing Amy Schumer to the stage, she said: "I'd better get off now because someone insanely funny is about to be on this stage, ladies and gentleman, one more thing before I introduce this genius of comedy.
"If you vote for Hillary Clinton I will give you a blowjob. OK?"
Obviously, it didn't work as Trump was elected.
Paola Saulino
This Italian model and actress said that she would embark on an 'oral sex tour' with everyone who voted 'no' in an Italian referendum.
As it stands, she has performed the act on 400 men.
The 27-year-old spoke to the Daily Star Online about her mission. Apparently, she's having a nightmare with a sore jaw but is otherwise coping quite well.
Paola said: "For every blowjob I decide if the guy has to wear a condom or not. If I don't want him to, that's okay, I choose.
"Nobody has complained so far."
Anyone who wanted to get involved in Paola's 'reward scheme' was told to send in an application via email. She then whittled down the 10,000 applicants and sent the 'winners' a booking code and address of where the event would take place. Fair play, that's really organised.
In December, she told fans that she was a 'woman of [her] word' after announcing tour dates in 10 Italian cities.
She's now completed the first leg of her tour, and will be heading off to Foggia, Campobasso, Latina, Positano, Catanzaro, Salerno, Cagliari, Bodduso, Cannigione, Purfugas, Catania and Bomarzo as part of the second leg.