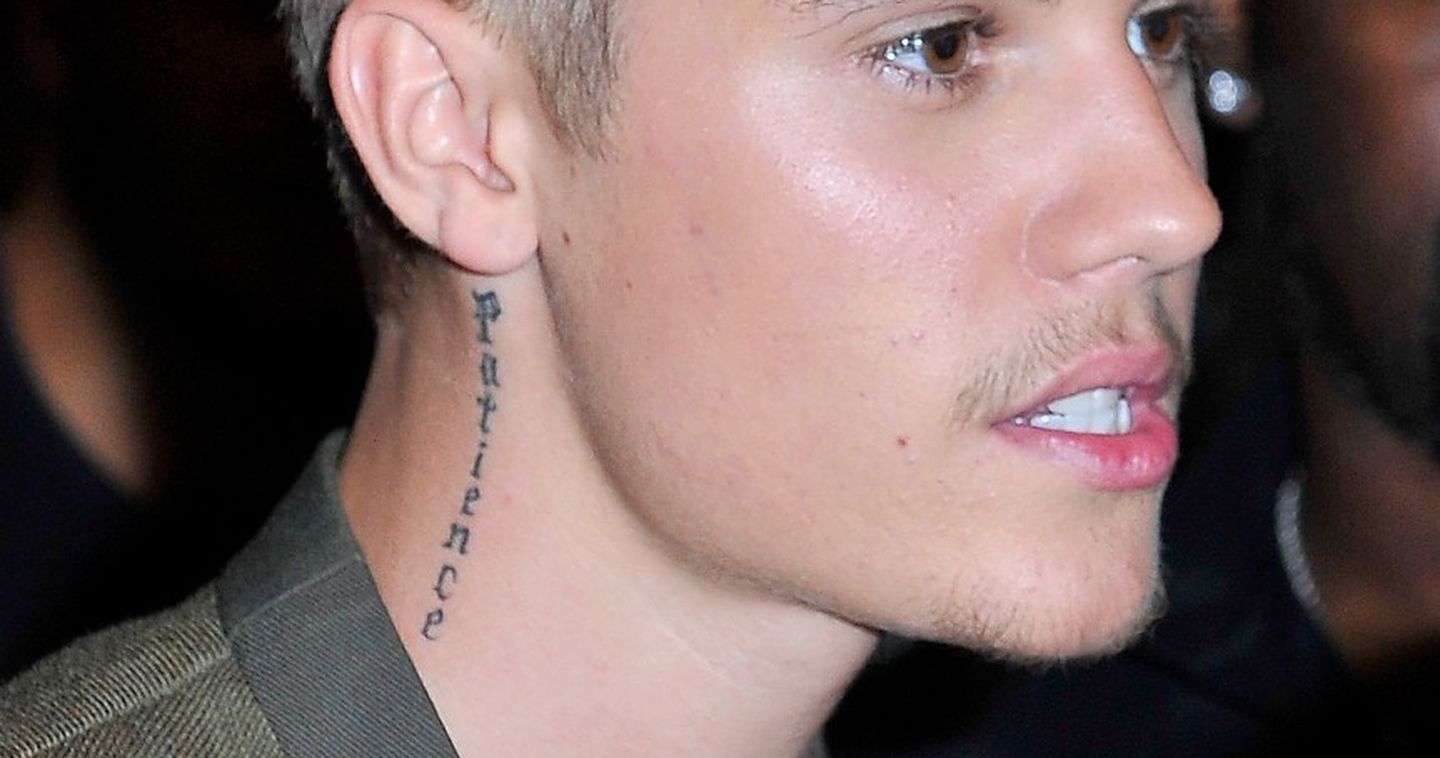 There are many things that I do well. I am very good at thumb wars, and I have nearly a 50% success rate when it comes to guessing heads or tails. One of the things that I do very poorly however, is grow anything that resembles manly facial hair.
We've all seen the mustaches of men, elevating them to something so much more. Where would Tom Selleck be without the stache? Who would have read the Channel 4 News if not for Ron Burgundy's mustache?! There is no doubt that the right stache, on the right man can be a complete game changer.
Unfortunately, I am not that type of man. It was on November 23rd one year, when somebody finally remarked "Oh you're doing Movember too? I couldn't tell" that I really realized my fate. So I keep it clean shaven, save for some scruff and life is good.
For some actors, they may find themselves growing a mustache or altering their traditional look for a movie role. Sometimes celebrities will grow one for Movember or just for fun. The beard Gods play no favorites, however, and like myself, some celebrities just look absolutely awful with facial hair. Though it does do a nice job of reminding us of how attractive they were when they were clean shaven.
I look at these men and I take solace in the fact that I know I am not alone. It is not your fault if you cannot grow good facial hair. It's out of your control and there is nothing better you can do for your image than to realize what looks good, and embrace it. For these celebrities, if they have any doubts whether their facial hair looks good or not, they can quickly type their name into Google and see how the world reacts, as hundreds of photos surface of the new look.
Movember may be the month of mustaches, but for these prominent figures, they may be quickly counting down until December 1st.
Now call me crazy, but I do not think Michael Cera made it in Hollywood for his sex appeal. Often starring in roles that portray Cera as a bit of a dorky character, it should perhaps not be a huge surprise that he looks absolutely awful with a mustache. It looks like he's trying to add some maturity to his face, but instead the result looks like someone who is 15 but is too afraid to shave off his mustache because, what if all of this progress never grows back? I mean, don't get me wrong, I can absolutely relate, but it doesn't mean you should keep it.

9. James Franco
Now James Franco is at an immediate disadvantage. As one of the best looking actors in Hollywood, Franco has built his reputation for good looks on the backs of his clean shaven roles. This should be a very good thing for Franco, as fans may be jumping over him significantly less if he was constantly sporting a mustache. To make matters more alarming for Franco fans, he has also shaved his head (and grown a mustache) for one of his upcoming films, Zeroville. The character in the film will also feature a tattoo on the back of his head, I suppose that at least explains why the character had to be bald.

I need to immediately preface that Rudd grows a mighty fine mustache in Anchorman as Brian Fantana. It's not on par with Burgundy's, but it's at least respectable. When combined with long, slightly greasier hair, however, the mustache instantly adds an "out of work adult film director" vibe to Rudd. As the clean-shaven star of Marvel's Ant-Man, it is hopeful that Rudd will keep his face free of any facial hair for the near future, at least unless he is sitting behind a news desk.

Daniel Craig's face is absolutely everywhere right now. As the newest Bond film is fresh in theatres, it should be no surprise that it's Craig's clean shaven and steely-eyed Bond that is dominating advertisements and posters. It would be hard to consider what mission Bond would be able to complete successfully if he was burdened with needing to rock the mustache that Craig has sported in the past. While there are some that may dig the slightly scruffier Bond, as Craig can rock a mean beard, there is little appeal to be found in his attempt at a mustache game. I cannot imagine he would last long in any mission before Q would order in a razor and shaving cream as his newest gadget.

Now, I need to admit that I don't find John Travolta to be a particularly attractive man. He's always struck me as someone with an incredibly wide jaw, and his singing in Grease can leave something to be desired at parts. However, at least Travolta has done some action films that are hard to ignore. Pulp Fiction is one of the greatest films made, but perhaps this is partially because Tarantino had the smarts to not give Travolta a mustache or beard. Unfortunately for the world, Travolta has taken to rocking an incredibly thin and awful looking 'goatee' in recent years. I suppose when you have been an action star for as long as Travolta, it might be intimidating to go up to him and tell him how awful it looks.

What gives John McClane the confidence to take out countless enemies in the Die Hard films? It's a combination of skill, heart and the lack of mustache that gives McClane the skill he needs to take on anyone. That's right, lack of mustache. While there is no doubt that if Selleck was McClane he would be mustached, but on Bruce Willis the look would have been awful. Forget bullets, his enemies would have died of laughter. While some roles such as 16 Blocks led to Willis sporting the mustache, it does nothing to help the character's image. There is no doubting that Willis is an absolute on-screen badass, he just does it without the aid of a super cool mustache.

4. Justin Bieber
Justin Bieber must be incredibly glad that he got famous in an era where HD cameras are absolutely everywhere. If not, I don't know if anyone could have captured some of his attempts at facial hair in the past. When you can look at your face and count the number of hairs, it's normally not a good thing. It's even more remarkable because you know he had to look in the mirror and still think that it looked good enough to be rocking around everywhere. It's not like publications ever take pictures of you. Bieber might not be the best looking even on his good days, but adding a mustache did not help anyone's case.

3. Vince Vaughn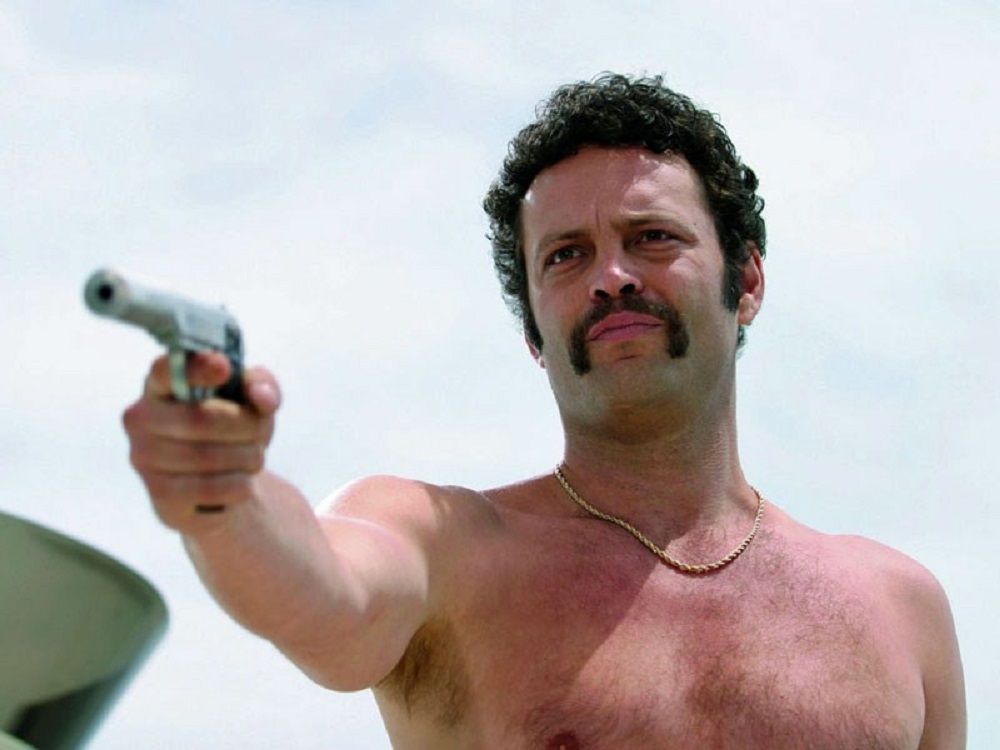 Vince Vaughn is one of my favorite comedic actors in Hollywood. There might be a reason why all of his most iconic roles involve him not wearing a mustache. While you can find the odd photo of Vaughn wearing a handlebar look, it's clear that the actor is more suited for a clean shaven face. This runs in contrast to Will Ferrell in Anchorman, and Ben Stiller in Dodgeball, two fantastic Hollywood mustache-filled films that Vaughn participated in without any facial hair of his own. It's amazing that he thought he even stood a chance against such a well groomed mustache as Ron Burgundy.

2. Channing Tatum
Channing Tatum is one of the most attractive actors in Hollywood. As the lead in the Step-Up movies, Tatum proved he could rock out both with his handsome face and on the dance floor. As the lead in Magic Mike, Tatum proved he can look attractive with his shirt off as well (shocking). With his role in 21 and 22 Jump Street, Tatum has even proven his worth as being an awesome on-screen cop! However 21/22 Jump Street must have made sure not to give either Tatum or Jonah Hill a mustache. Tatum's attempted facial hair in the past, and while he is still good looking, he is not nearly as attractive.

1. Justin Trudeau
Justin Trudeau is having himself a pretty nice month. As the newest prime minister of Canada, it may be hard to find anything that could derail Trudeau's happiness. However, if he decides to grow out a mustache for Movember, it may put a quick end to the happiness of his wife. Sporting some kind of weird modified goatee, Trudeau grew his mustache out for Movember in 2011. Trudeau gained further headlines when he stated he was going to keep the mustache for longer than the month of November. While it is hard to argue with his intentions, that does not make our newest prime minster someone that looks good with facial hair.
Movember Madness: 10 Of The Worst Celebrity Mustaches
And Now... A Few Links From Our Sponsors