Norway Probably Banning Sale Of Gas-Powered Cars by 2025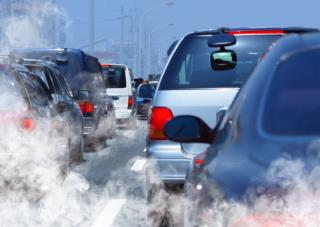 Norway is banning the sale of gas-powered cars starting in 2025, Quartz reports. Maybe. While Electrek cites a Dutch newspaper claiming all four of Norway's political parties have signed off on the ban, only the two left-leaning parties have confirmed it. According toGizmodo, the ban is "not completely finalized" but appears "imminent." Regardless, noted electric car-maker Elon Musk is already celebrating. "What an amazingly awesome country," the Tesla founder tweets. "You guys rock!!" If the ban does indeed happen, Norway would become the first country in the world to only allow the sale of electric vehicles.
Just heard that Norway will ban new sales of fuel cars in 2025. What an amazingly awesome country. You guys rock!! pic.twitter.com/uAXuBkDYuR

— Elon Musk (@elonmusk) June 3, 2016
If a country is going to switch to all-electric, it makes sense for Norway to be the one to do it. CNBC reports only 150,000 cars or so were sold in Norway last year. That's one of the smallest amounts in Europe. And 24% of cars sold in Norway are electric already, the highest percentage in the world. "It's less of a leap for Norway than any other country, but it's still a big step," Electek states. Ironically, Norway is also one of the biggest exporters of oil in the world. "It's essentially financing the entire country on the sales of oil while telling its own citizens they can't buy cars that use gas," according to Gizmodo.