Not A Joke: Miami Lawyer's Pants Catch On Fire During Arson Case
This actually happened, ladies and gentlemen.
Gutierrez, a Miami defense lawyer, had to recently run out of the courtroom while he was giving closing statements in an arson case when his pants, and get this, burst into flames. Holy hell. The reason? Well, it seems like his e-cigarette batteries had exploded in his pocket.
A Florida lawyer's pants caught on fire during an arson trial. This is not a joke.
https://t.co/8H4vaTBJei pic.twitter.com/OuRMLJbQGY

— Circa (@Circa) March 9, 2017
Gutierrez was defending Claudy Charles, a man accused of intentionally setting his car on fire. Gutierrez was apparently telling the court that Charles' car just combusted on its own when the lawyer's pants caught fire. This is too perfect. And don't worry, Gutierrez was OK.
"Shortly after beginning my argument, I noticed that my pocket began to feel hot," Gutierrez told The Huffington Post. "When I checked my pocket, I noticed that the heat was coming from a small e-cigarette battery I had in my pocket. There were two or three in my pocket at the time." While Gutierrez insists it wasn't staged, the hot pants didn't help, because Charles was sill convicted of second-degree arson.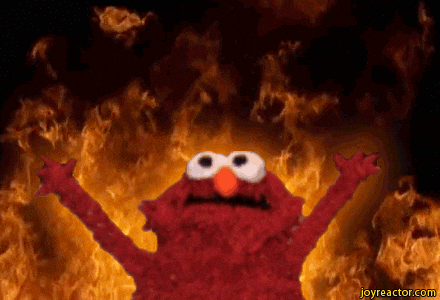 If more lawyers pants went up in flames perhaps that would decrease the amount of lies they spew.
And Now... A Few Links From Our Sponsors