If you're a football player, you want a Super Bowl ring. If you're Kanye West, you want to be President. If you're an actor, you want an
Academy Award
. Here are a few actors who managed that feat in less time than you wait in line at Starbucks.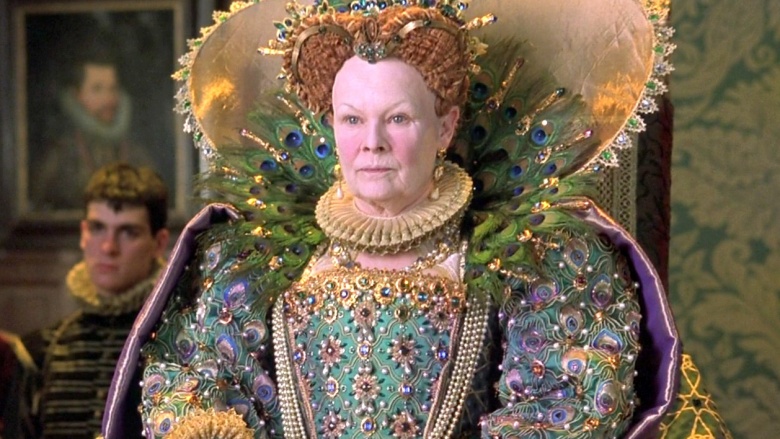 JUDI DENCH – SHAKESPEARE IN LOVE, 8 MINUTES
While most people know 1998's Shakespeare In Love as the film where Gwyneth Paltrow completely stole the Best Actress award from basically every critic's preordained choice, Elizabeth's Cate Blanchett, it was Madame Judi Dench who walked on stage without a hint controversy. Her performance as the OG Ice Queen, Queen Elizabeth I, chewed up every inch of screen and spit it out. Long story short, Judi Dench is gonna Judi Dench whether it be 1600s England or being the only person who can scare James Bond.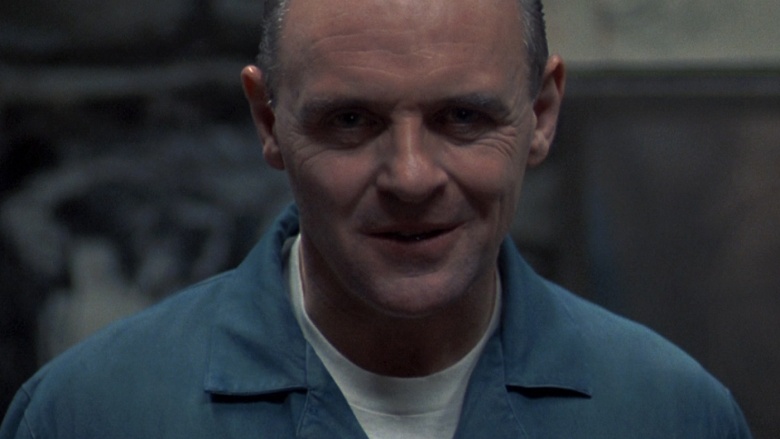 ANTHONY HOPKINS – THE SILENCE OF THE LAMBS, 15 MINUTES
Not only did
The
Silence of the Lambs
make a clean sweep of the top five awards that year (Best Picture, Best Director,
Best Adapted Screenplay
, Best Actor, Best Actress), it created one of the greatest villains in cinematic history: the brilliant and psychotic cannibal
Dr. Hannibal Lecter
. While only on-screen for a combined total of 15 minutes, Anthony Hopkins could have retired after this and still be considered one of the best actors of all time. Thanks in part to director Jonathan Demme's insanely uncomfortable closeups, and in large part to Anthony Hopkins' calculated and menacing portrayal of the sadistic serial killer, Hannibal Lecter isn't just a character in a book or movie anymore. Hannibal Lecter is a part of our collective psyche. Don't believe me? Try to say "I ate his liver with some
fava beans and a nice chianti
" in your normal voice. I dare you. You can't. It's impossible. Hopkins said that line three decades ago, and you're still saying today. That's how you win an Oscar.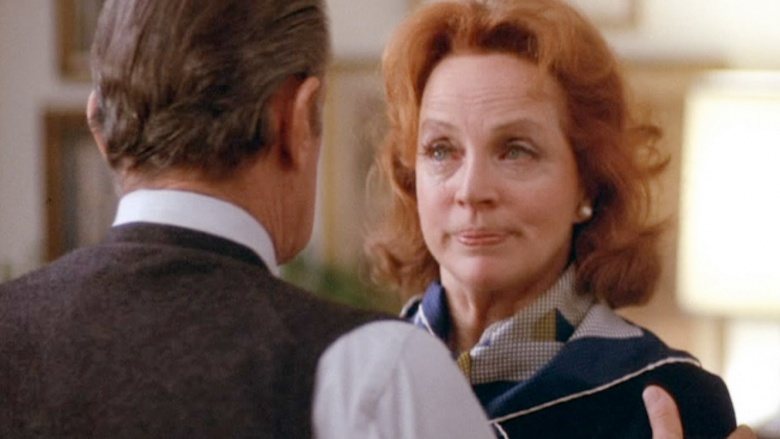 BEATRICE STRAIGHT – NETWORK, 5 MINUTES
Written by Paddy Chayefsky. Directed by Sidney Lumet. Starring William Holden, Faye Dunaway, Peter Finch, Ned Beatty, and Robert Duvall. Network was gonna win something in 1976. It did. Four Academy Awards including three for acting: Best Actor David Finch ("I'm mad as hell, and I'm not going to take this anymore!", Best Actress Faye Dunaway, and last but not least, Best Supporting Actress, Beatrice Straight who was on screen for five minutes. Five. Minutes. One scene. When her husband confesses that one of his flings has become something more, Straight's raw, explosive performance shows a woman who realizes that the life that she has sacrificed to build has been destroyed. And she's the last to know. It's brutal. You've probably experienced a breakup before, but not like this.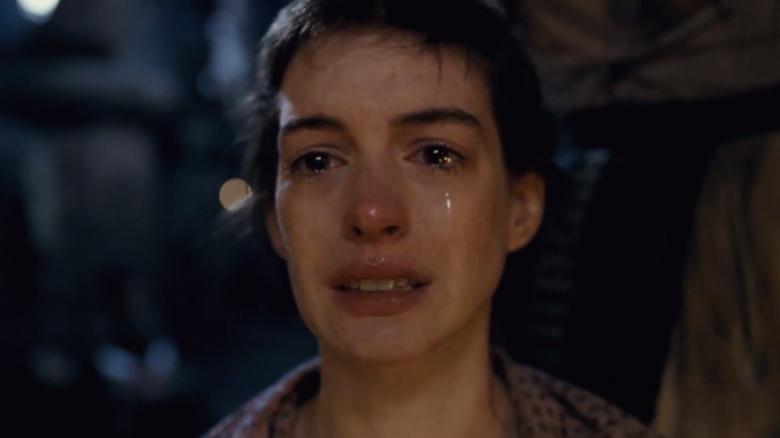 ANNE HATHAWAY – LES MISERABLES, 15 MINUTES
Oh, Anne. Sweet, sweet Anne. It all started with her excruciatingly long BAFTA acceptance speech that seemed overly rehearsed and spotted throughout with feigned surprise. Then when she won the Academy Award, the real Anne Hathaway hate began. It didn't help that she ditched her plans to wear Valentino because "It came to my attention late Saturday night that there would be a dress worn to the Oscars that is remarkably similar to the Valentino I had intended to wear." She released a statement saying that. We're still unsure why. But if you ask people why they hate Anne Hathaway, they can't exactly give you a specific reason, they just do. However, none of that matters, because her performance as Fantine in Tom Hooper'sLes Miserables was the greatest performance of her career.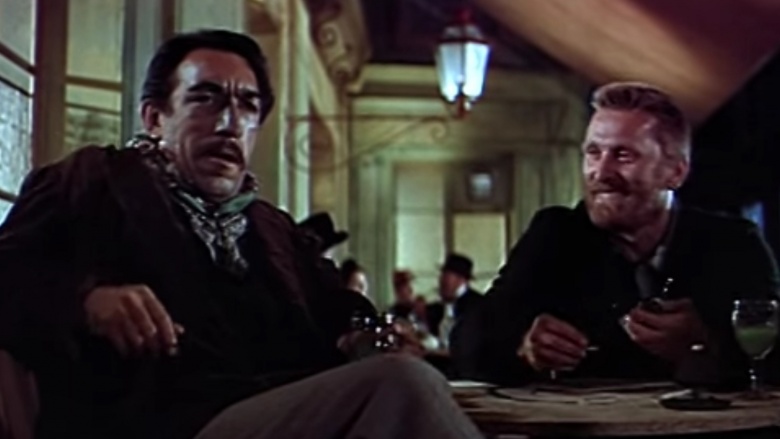 ANTHONY QUINN – LUST FOR LIFE, 8 MINUTES
Lust for Life tells the life of the tortured and obsessed artist Vincent Van Gogh (Kirk Douglas), but it was Anthony Quinn who stole the show as Paul Gauguin, Van Gogh's rival and the closest thing Van Gogh had to a bromance. If you're a casting director in the 1950s, there's only one name you'd call if you need a bully drunk on absinthe: Anthony Quinn.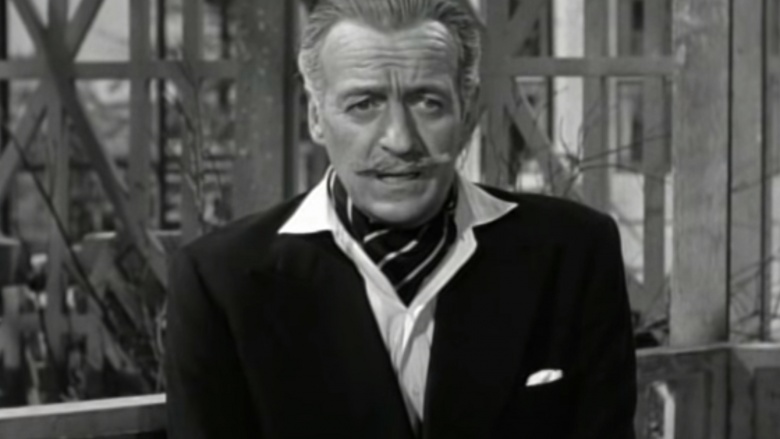 DAVID NIVEN – SEPARATE TABLES, 15 MINUTES
After securing his Alien Resident Visa to work in the United States by cleaning visiting American hunters' guns in Mexico (amazing), David Niven went to Central Casting in Burbank and was assigned "Anglo-Saxon Type No. 2,008" (not amazing). Despite that, from 1935 to 1939 Niven had a remarkable run, appearing in 19 films until the Germans decided they wanted take over the world. Since Niven was having none of that, he defied the British Embassy (who told British actors in Hollywood to stay there) and served as a Lieutenant in the Prince Consort's Own, an infantry rifle regiment. Once World War II was over, Niven returned to acting, winning his only Academy Award as Major David Angus Pollock. The Major is a man who tries to keep guests at a hotel from finding out he once pleaded guilty to sexually harassing several young women. And his attempts only make them more aware. Afraid, paranoid, alone, and only able to sleep with strangers because of his inability to connect, the character of Pollock helped Niven land an Academy Award for the performance of his 51-year career.
6 OSCARS WON IN UNDER 20 MINUTES OF SCREEN TIME
And Now... A Few Links From Our Sponsors