This Pervy Ad Campaign Forever Changed How Twitter Looks At The Word 'Artisanal'
All it takes is one pervy ad campaign to ruin the mildly pretentious currently trendy word "artisanal" forever. That is, if it wasn't already ruined for you when you were plunged into deeper debt after being forced to shell out $80 for a sandwich with handcrafted artisanal ingredients.
When the Twitter user Adam P. Knave posted a GIF from an accidentally pervy ad campaign, everyone was immediately traumatized.
I feel like this HAD to be on purpose. No one spends the time to design an image, pick out the font and construct a GIF without realizing the sequence at which the words join together.
Thanks, accidentally hysterical ad campaign gif making person. I'll never be able to read Artisanal "normally" again. pic.twitter.com/w2RARGXbRn

— Adam P. Knave (@adampknave) November 17, 2017
The revelation of the GIF hit Twitter like a ton of artisanal cheese bricks.
It ruins artisanal cheese forever and begs some larger questions about the nature of art, and anything following the "artisanal" descriptor.
Me neither. It is now forever Art Is Anal Cheese. Thanks to whatever blessed soul thought this was a good idea. https://t.co/XfR7hlSSzW

— Eric Vespe (@EricVespe) November 18, 2017
OMG I am crying. Art is Anal Cheese. ????? https://t.co/HEr8s4kPdd

— TheProxyGuy™ (@TheProxyGuy) November 18, 2017
If you think about it, art really IS anal cheese ?

— ?Sara BAN THE DAMN NAZIS Amundson? (@saraterror) November 17, 2017
Finally, the eternal question "What is art?" has been answered! https://t.co/BwcZKGyzB1

— Anatoly Shashkin (@dosnostalgic) November 18, 2017
My God, they're right… art IS anal cheese. https://t.co/5NrsPVZJmf

— Mitch Benn (@MitchBenn) November 18, 2017
I mean, sometimes it is. https://t.co/CgDPMAn7xm

— Melissa McEwan (@Shakestweetz) November 18, 2017
Feeling a bit weird about art at the moment, too. https://t.co/TQMy9Ouwwu

— The Wombat Resists (@UrsulaV) November 18, 2017
For some people, the revelation provided a whole new lens on their entire life path.
Art is anal cheese. This explains my entire career and/or education https://t.co/0jS7r0Tmqq

— K.M. Kralowec (@Conscious_Dust) November 18, 2017
It does make me glad I don't eat cheese. Also, I will never misspell "artisanal" now.

— Ⓥanilla Rose wants twit ter to ditch the nazis (@MsVanillaRose) November 18, 2017
I refuse to believe this is accidental.

— Le_Woodman (@Le_Woodman) November 18, 2017
— Katie Hallahan (@katiehal16) November 18, 2017
Good luck ever looking at fancy cheese the same.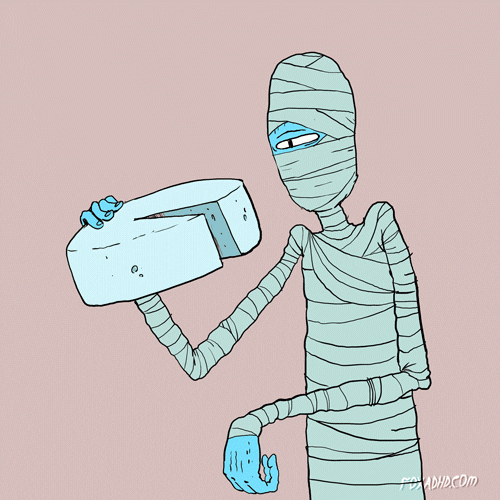 And Now... A Few Links From Our Sponsors