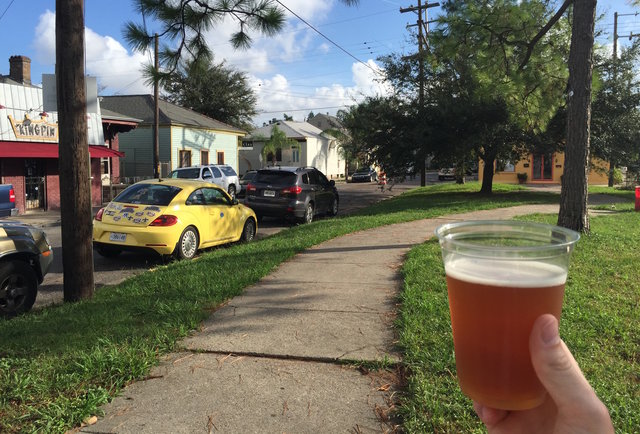 It's almost become something of a joke about New Orleans culture: you can drink outside! Everyone is so over-served all the time! Did we even talk about the drinking? And where's my HUGE ASS BEER, DAMMIT?! Yes, the Crescent City is known throughout the world for our wobbly mornings, boozy afternoons, and dancing-filled, devil-may-care evenings. It is a well-earned reputation, and we aren't quick to deny it.
But why is that such a big deal? Why should the mere act of drinking outside be considered such a cultural touchstone? Well, the obvious truth is that it shouldn't be. Out-of-towners fawn over it because they want to be able to do it, too. A recent poll confirms it, overwhelmingly. (In fact, those opposed to the idea almost fall into the margin of error.)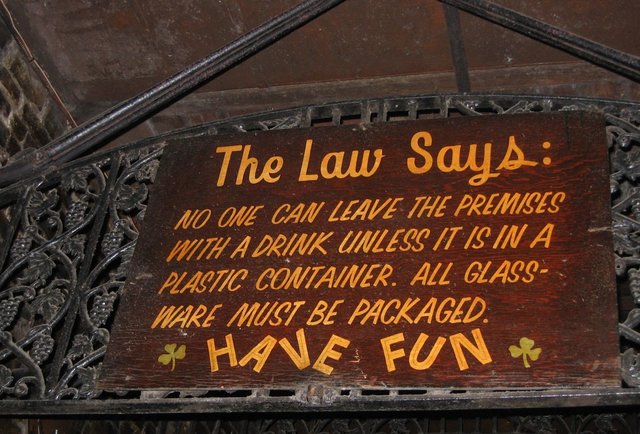 SHOULD THE REST OF THE UNITED STATES ADOPT THE GO-CUP FOR BOOZE?