Ryan Reynolds Has Allegedly Shot A Scene As Deadpool For 'Logan'
Not so long ago Ryan Reynolds voiced his desires to star in a Deadpool/Wolverine crossover movie, alongside Hugh Jackman.
Though Jackman has shaved off his iconic Wolverine sideburns for the last time, the prospect of the idea got a lot of fans excited.
According to reports, Reynolds has kind of had that wish granted, as he has allegedly filmed a scene for the upcoming film Logan.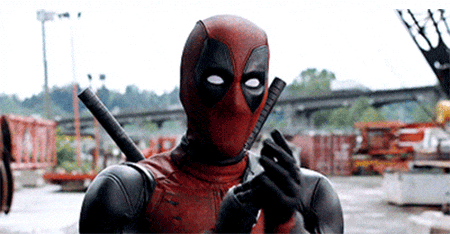 The Wrap reported that the 40-year-old slipped on the red suit and "recently shot a scene as Deadpool" for the final solo Wolverine movie. David Leitch, who was hired to direct Deadpool 2 allegedly shot the scene with Reynolds.
The Wrap say that the scene will most likely be a post-credit scene, with Fox yet to comment on the matter.
And Now... A Few Links From Our Sponsors