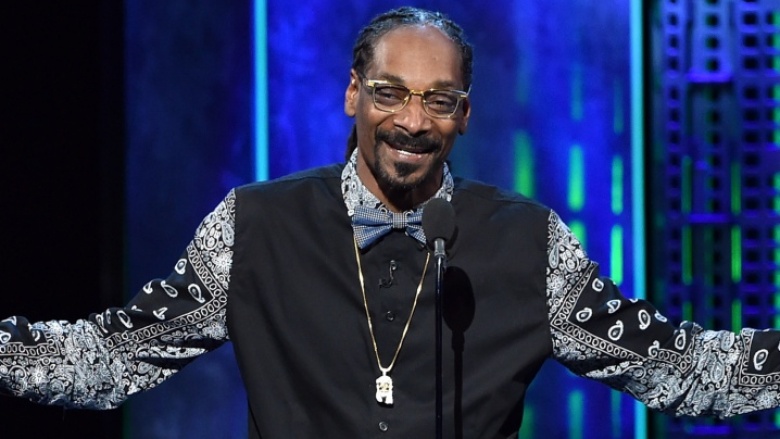 You'd think international travel would be easy if you're rich and famous. And it usually is…unless you've done anything remotely illegal or controversial. These stars all faced bans from foreign countries for various infractions and perceived insults.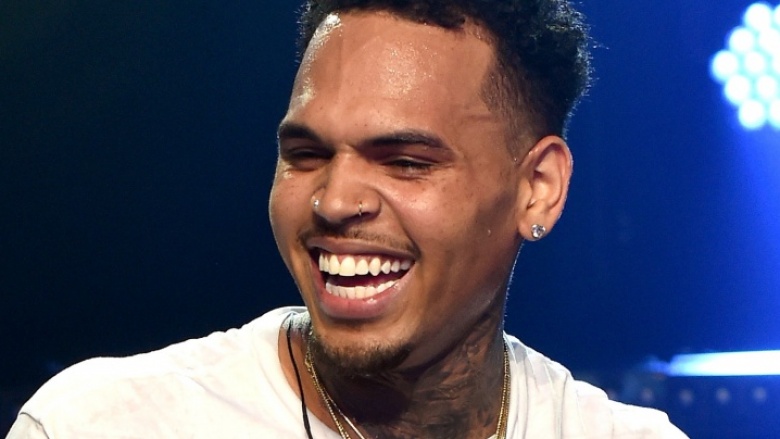 CHRIS BROWN
Following his 2009 assault of then-girlfriend Rihanna, Chris Brown was denied entry into the United Kingdom. In September 2015, it was discovered that Breezy is also persona non grata in Australia, which was, ironically, originally inhabited mostly by criminals. Life is unkind.
MILEY CYRUS
Miley Cyrus was banned from China after posting a racially insensitive photo on her website in early 2009. Chinese Foreign Minister Yang Jiechi told NME, "Miss Cyrus has made it clear she is no friend of China or anyone of East Asian descent. We have no interest in further polluting our children's minds with her American ignorance." Looks like she'll have to keep her party in the USA whether she likes it or not.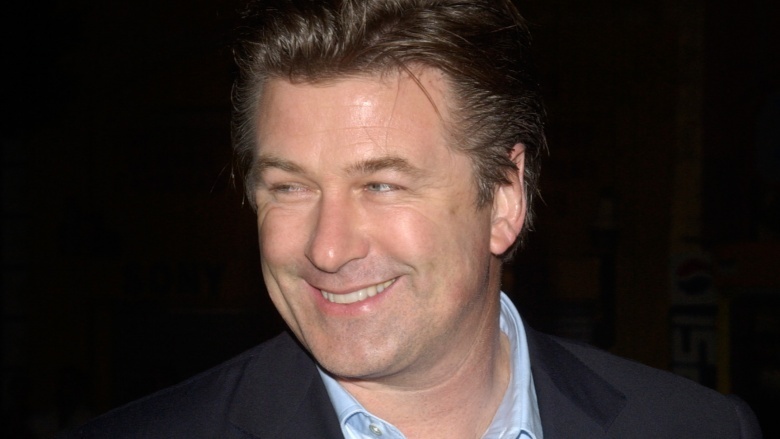 ALEC BALDWIN
In May 2009, Alec Baldwin made what he thought was a harmless joke on The Late Show With David Letterman about mail-order brides from the Philippines. But it wasn't harmless after all: the Philippines deemed him an "undesirable alien" and banned him from visiting the country.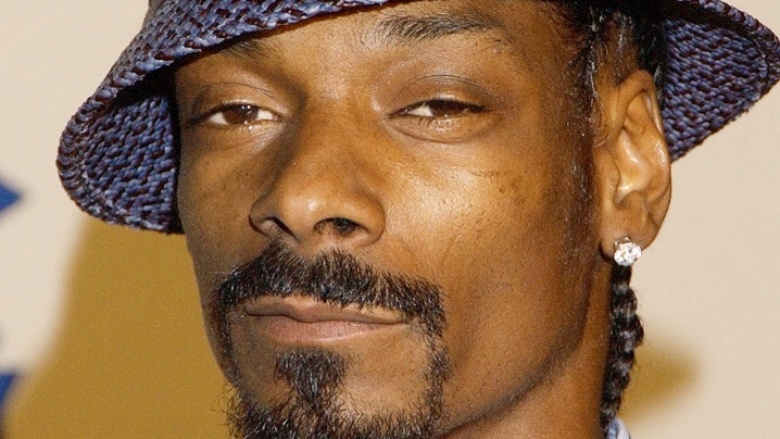 SNOOP DOGG
Believe it or not, Snoop Dogg is actually banned from the land of the Dutch, the Netherlands. Considering his favorite herbal-themed pastime, you'd think that Amsterdam would welcome him with open arms. Ironically, the D-O-Double-G's open marijuana use and criminal record have prohibited him from entering the Netherlands in 2010, which TMZ reports was to ensure an "open and friendly character." The rapper was also blocked from the United Kingdom when members of his entourage got into a fight at Heathrow Airport in 2007.
BRAD PITT
It's hard to imagine anywhere that wouldn't want Brad Pitt's beautiful mug gracing their presence, but the hunk isn't allowed in China. Why? They weren't thrilled with his participation in the film Seven Years In Tibet. Other stars banned from China for supporting Tibetan freedom include Noel Gallagher, Bjork, Martin Scorsese, and the Dalai Lama's BFF Richard Gere.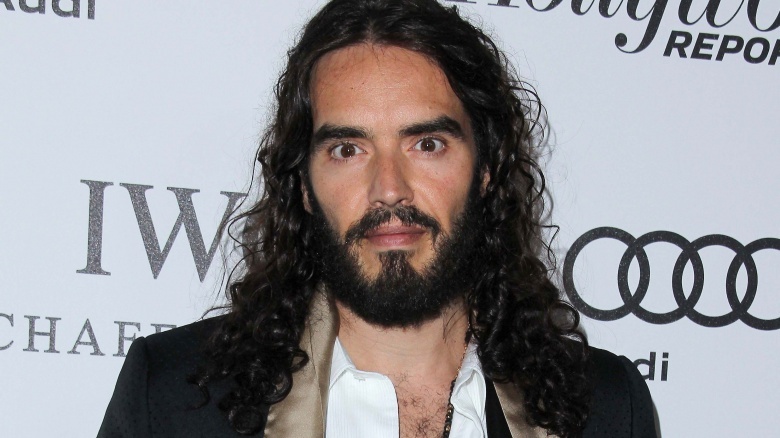 RUSSELL BRAND
In 2011, Russell Brand went on a Twitter tirade after being deported from Japan due to his drug convictions from almost a decade earlier. The funnyman was banned from Canada the same year for similar reasons, then from South Africa in 2013, forcing him to bail on previously scheduled performances.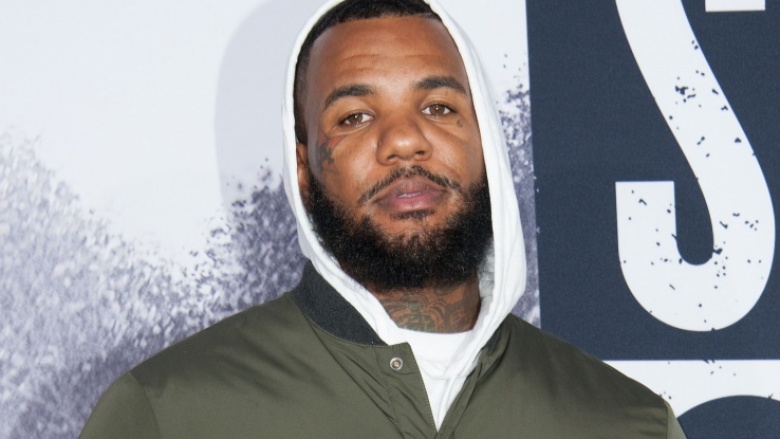 THE GAME
Whether it's American football or simply hip-hop, Canada ain't playing: In 2011, America's hat wouldn't let rapper The Game (also known as Jayceon Terrell Taylor) into the country due to his alleged affiliation with the Bloods gang. Adding insult to injury, Canadian officials didn't let Mr. Game know until he was already on a flight there. He was forced to cancel an entire tour at the last minute and hasn't been back since.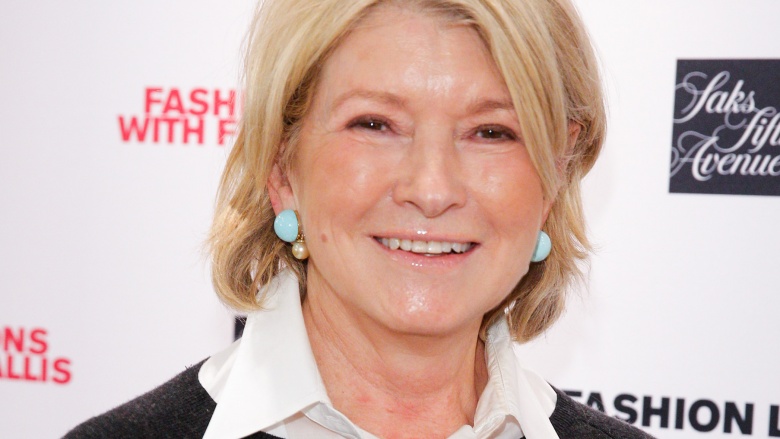 MARTHA STEWART
After her insider trading conviction, queen of domesticity Martha Stewart wasn't allowed in England for a promotional tour. The UK Border Agency claimed at the time that it opposed entry of anyone "convicted of serious offenses abroad." That's not a good thing.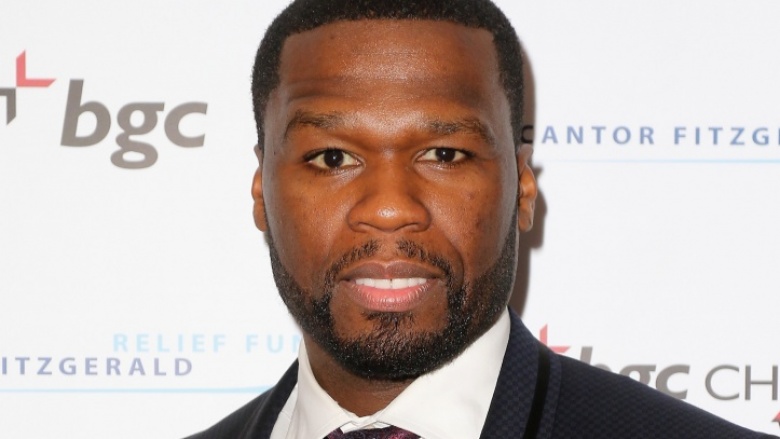 50 CENT
Rapper 50 Cent can't catch a break in the Great White North. In 2005, Canadian Junior Foreign Minister Dan McTeague wouldn't allow Fitty into the land of maple and moose following the killing of a man outside one of his concerts in Toronto in 2003. The "Get Rich or Die Tryin'" star's criminal record (which includes highlights like cocaine and heroin sales) also didn't help his case.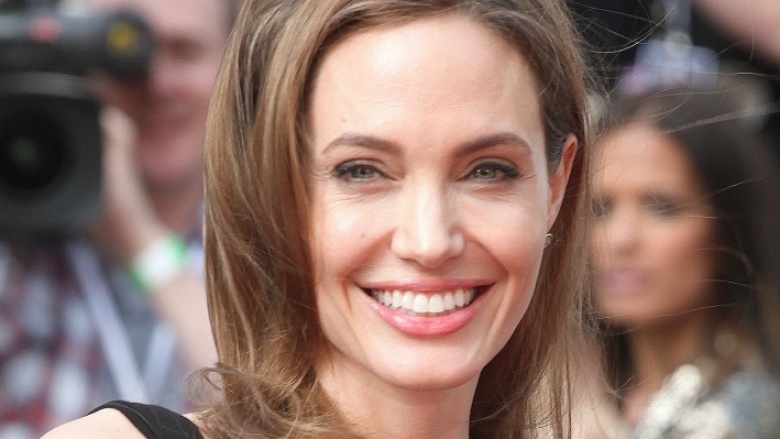 ANGELINA JOLIE
Oscar winner and UN Goodwill Ambassador Angelina Jolie was banned from Bosnia in October 2010 for her directorial debut In the Land of Blood and Honey. The government wasn't pleased with the film's depiction of the country's war with Serbia. The ban was lifted days later when officials were provided an updated script…and probably because, well, she's Angelina Jolie.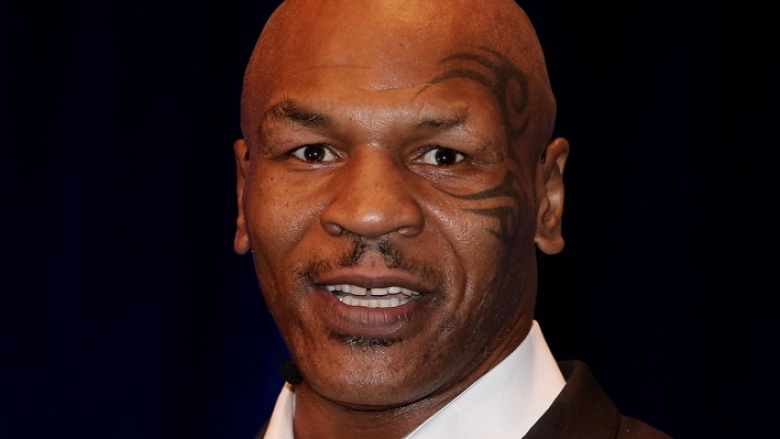 MIKE TYSON
Troubled boxer Mike Tyson's lengthy criminal record knocked him out of the UK forever. England's immigration policies block anyone who served more than four years behind bars from entering the country. Tyson's offenses, which include rape, assault, cocaine possession, and driving under the influence, also bar him from entering New Zealand. Apparently his face tattoo wasn't reason enough.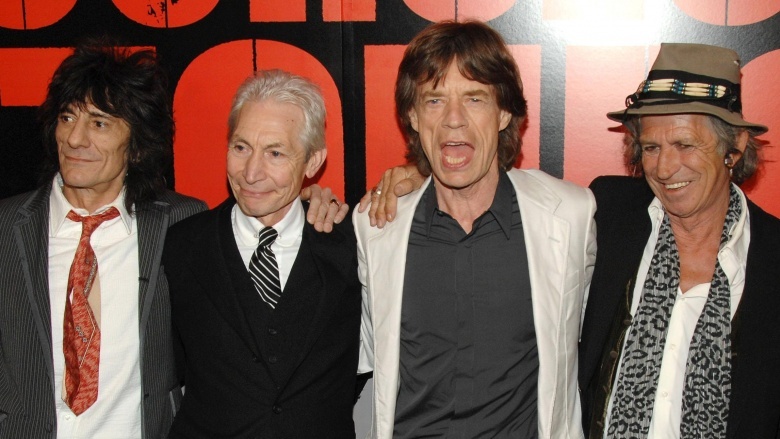 THE ROLLING STONES
They can't get no satisfaction in Japan: The Daily Beast reports that the Rolling Stones' Pacific Tour was due to take them to Japan for the first time in 1973…until the Japanese Foreign Ministry got wind of Mick Jagger's raunchy lyrics and prior drug convictions. The band was also briefly denied entry into Australia because of Jagger's offenses, but the Land Down Under eventually relented.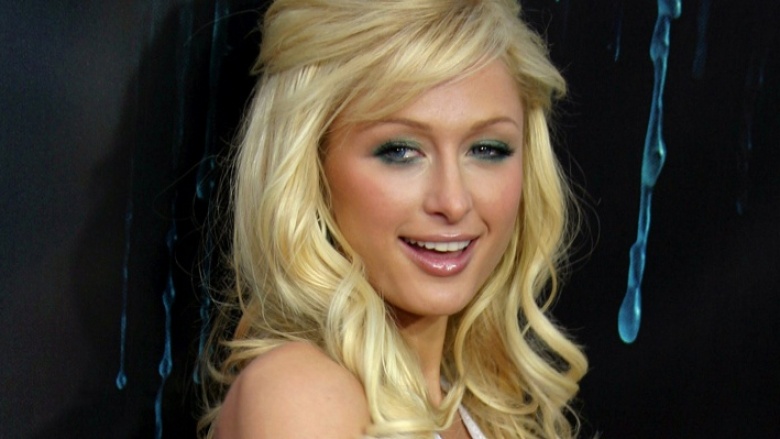 PARIS HILTON
After pleading guilty to cocaine possession stemming from a Las Vegas arrest in 2010, Paris Hilton wasn't allowed to enter Japan. The heiress, who has an inexplicably huge Japanese fanbase, was scheduled for a business trip in the country, but was blocked from entry. CNN reports that Japan typically doesn't allow foreigners who are on probation, even if they do lead a simple life.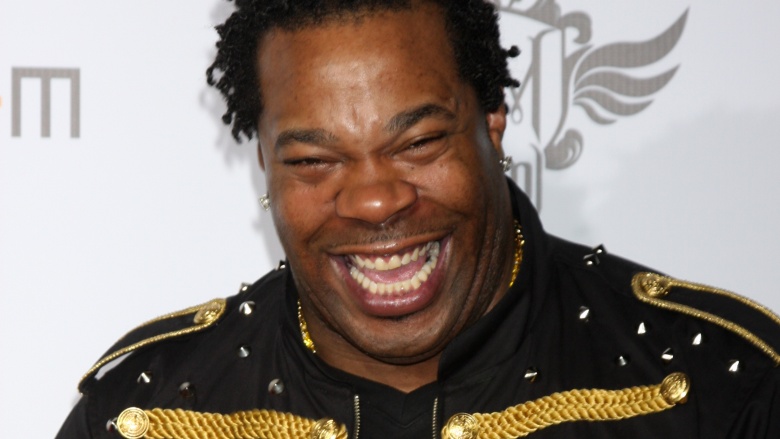 BUSTA RHYMES
The UK banned Busta Rhymes from performing a charity concert in 2008 for unresolved criminal charges stateside. However, The Wall Street Journal reports that the rapper already had a work visa for the event and had entered the country twice previously just that year. His attorneys got an injunction against the border officials' decision and got the ban lifted in time for the show. Guess they didn't think he was "So Dangerous" after all, eh?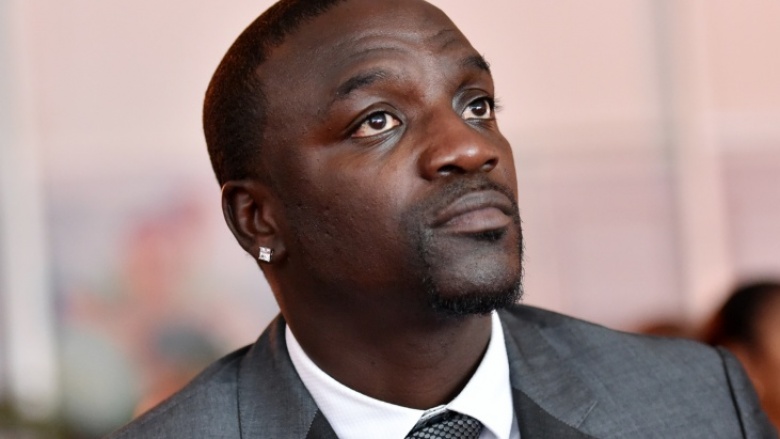 AKON
Akon went from "Smack That" to "scratch that" in 2010 when he was banned from Sri Lanka. The Guardianreports that the Sri Lankan government didn't appreciate the crooner's "Sexy Chick" video, which featured bikini babes shaking their booties in front of a Buddha statue. According to Billboard, Akon apologized and said he wasn't even aware that the statue was in the video, likely because his eyes were focused elsewhere.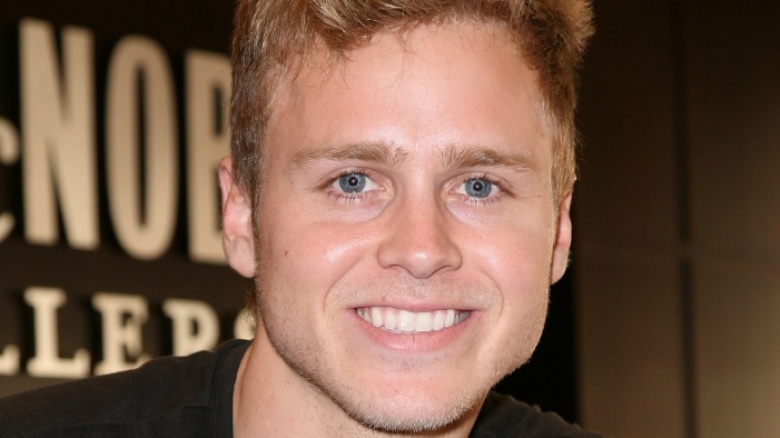 SPENCER PRATT
Spencer Pratt was arrested in Costa Rica in September 2010 for allegedly possessing an illegal firearm. Pratt told TMZ he mistakenly brought his hunting gear to the airport and that it was an honest error, but that he's no longer allowed in the country. If only he could do that everywhere.
16 STARS BANNED FROM OTHER COUNTRIES
And Now... A Few Links From Our Sponsors