Teacher Had Sex With 8th-Grader Daily for 9 Months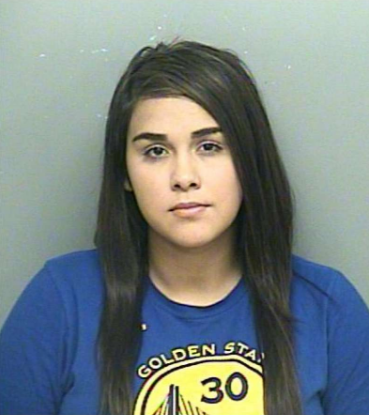 24-year-old Texas middle-school teacher turned herself in Wednesday on charges she had sex with an underage student nearly every day for nine months, KHOUreports. According to KPRC, authorities say Alexandria Vera was the boy's teacher during summer school at Stovall Middle School. They messaged each other on Instagram, and he asked for her phone number so they could hang out. They allegedly drove around together and kissed in her car; the next day they had sex for the first time while his parents were out. He was 13 at the time. Authorities say Vera, who has a 4-year-old daughter, became pregnant with the boy's child, the Houston Chronicle reports. She allegedly had an abortion after Child Protective Services started to investigate her relationship with the eighth-grader.
The boy's parents were apparently fine with his relationship with Vera. According to authorities, Vera says the boy's parents let him spend the night at her house, invited her to family gatherings, and were excited about her pregnancy. While her students recall her as the "cool teacher," Vera's neighbors recall groups of young boys partying at her house. "We always found beer bottles and beer cans on her side of the lawn, and half of the (teens) did not look older than high school, maybe," one neighbor tells KHOU. Vera had been wanted since May 27. She's been charged with continuous sexual abuse of a child. Authorities say she claims to be in love with the boy.
And Now... A Few Links From Our Sponsors