Teachers Share 17 Of The Craziest Fights They've Broken Up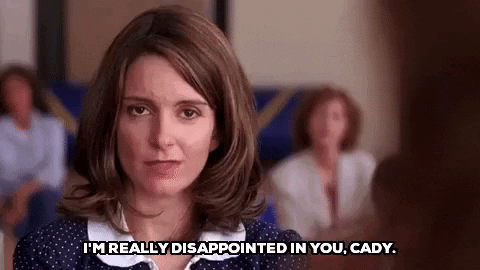 I firmly believe that all teachers in our fine country deserve a raise. Teachers are not only saddled with the huge responsibility of simultaneously educating a room of kids with different needs, but in many school, they're expected to act as bouncers and disciplinarians for kids prone to violence.
Oftentimes when teachers are expected to break up fights, they've been given no official deescalation training. So, as you can imagine, this makes the task of breaking up violent outbursts notably dangerous for the teacher.
1
The worst fight I broke up wasn't because of students getting hurt, but because of how lame it was. First off, I teach middle school which is just one awkward moment after another. These two kids were arguing over a pencil because one kid supposedly broke the other kid's pencil. They were bickering back and forth like two old men and then they just broke out in really mediocre wrestling. It was embarrassing to watch because neither boy could even wrestle and I was able to just tell them to stop and send them to the office with no other issues. Another reason it was the lamest fight ever was because all the other students who were working at other tables went about their work and talking to each other and didn't even notice. Usually they would be chanting "Fight! Fight!" over and over and crowding around trying to film for World Star.
2
I taught adults at a vocational school, mostly from rough neighborhoods. We had been warned to never try to break up a fight, as many of these students carried knives and so forth.
Some woman had a bad falling out with her group of friends, and was sitting separated from them. They were talking back-and-forth, very loudly, very aggressively across the room. I couldn't control them, and went to get a supervisor. With me and the supervisor guy there, one of the girls from the group came across the room at the odd one out. She is big, 6' and 250 lbs, and charges across the room at the odd one out, who is maybe 5' 2". Supervisor gets in between them. They fight around him for a second, then smaller woman slashes the face of bigger woman with a razor or something. That pretty much ended it, other than a few thrown things and tussle, but a lot of hair and braids were ripped out and there was blood everywhere. Supervisor was lucky. They literally fought around him, and the smaller one whipped that blade over his right shoulder to slash the other ones face. This was on a Tuesday, and they were to effectively graduate on Thursday. Insane.
3
4