Terrifying Video Shows Great White Shark Breaching Diver Cage
A BIG HAT TIP GOES OUT TO DRACULYA FOR THIS SUBMISSION
A diver is lucky to be alive after a great white shark breached a protective cage.
The unidentified diver was filming the shark from inside a supposedly "shark-proof" crate off the west coast of Mexico when the sea beast lunged for a chunk of tuna and somehow busted its way inside.
Terrifying video shows the shark thrashing around for several seconds, before it frees itself from the enclosure and swims away.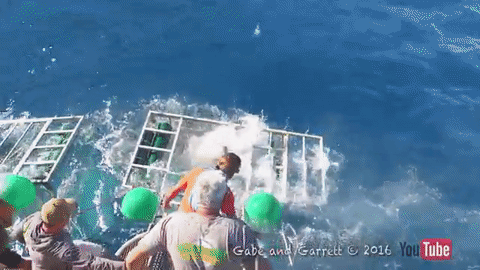 The dramatic footage was posted to the "Gabe and Garrett" YouTube channel, on which the young boys' father Brian usually documents their antics.
"This is not our normal type of video," he wrote on Facebook on Thursday, before explaining why it wasn't actually a "shark attack."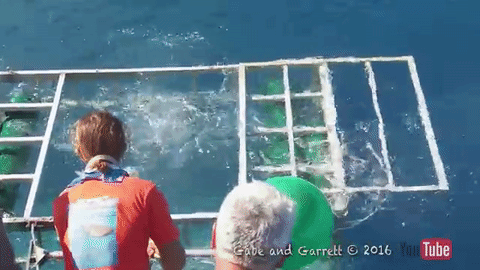 "They are temporarily blinded when they open their mouths, so when the shark went for the tuna bait on the rope it accidentally slammed into the cage," said Brian. "They can't swim backwards so it thrust forward through the cage with a diver inside."
"Rest assured, no one was injured and after a dramatic half minute, the diver emerged safely," he added. "The crew on the boat did an outstanding job doing their best to make sure it had this happy outcome."
And Now... A Few Links From Our Sponsors