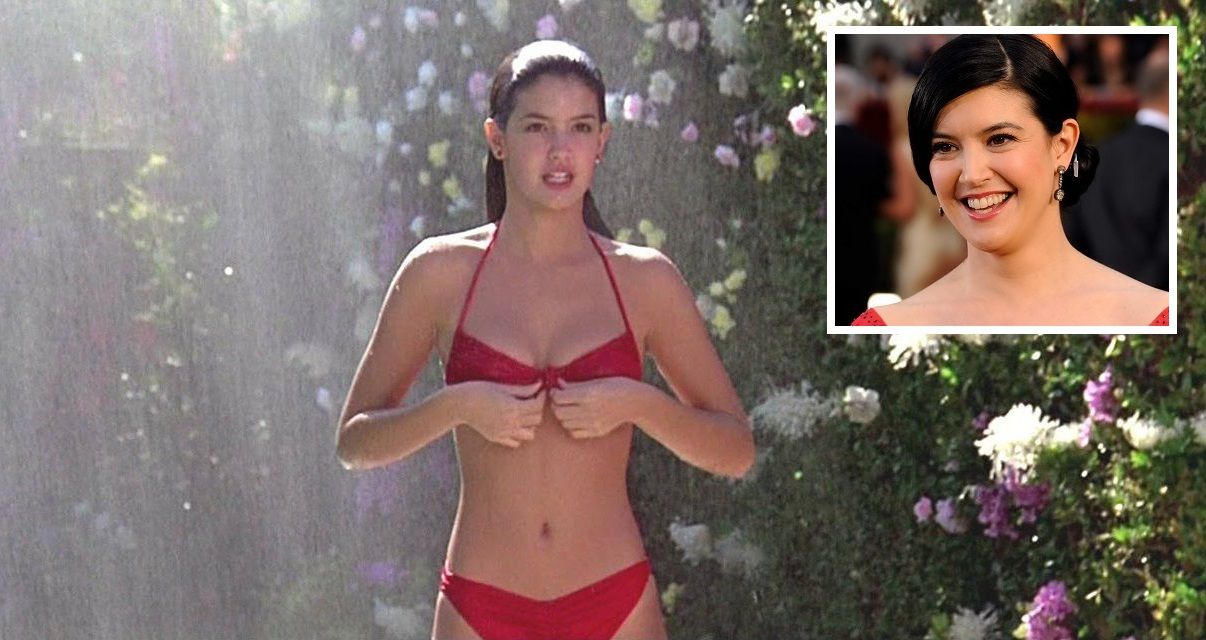 The 80's. A decade filled with bright colors and loud beats blasting from a boombox. The 80's brought us mullets, shoulder pads, leg warmers and endless frustration as we tried, and failed, to complete the Rubik's cube. With memories and fashion faux pas like that, you'll be forgiven if you choose not to remember the 80's fondly.
However, the 1980's also did some good. The birth of MTV had a huge effect on the music industry as music videos, such as Michael Jackson's "Thriller", re-invented the way people enjoyed music. The Nintendo Entertainment System, with the help of Super Mario Brothers, became the best selling console and kick-started the gaming industry.
In addition, iconic films such as Blade Runner, E.T, Back To The Future, Ghostbusters, Indiana Jones and The Goonies, to name only a few, made their mark. The 1980's, even with its crimes against fashion, is a decade that deserves its place in the pop culture hall of fame.
The 80's also brought us a wealth of sexy starlets, for which we are thankful for. With so many to choose from, it's nice to remember the ones that may have been forgotten. So we take a look back at probably one of our favorite parts in the 80's.
Model and actress Christie Brinkley shot to fame with three consecutive Sports Illustrated swimsuit covers, the first time that had ever been done. Featured in several Sports Illustrated calendars, as well as gracing the covers of many magazines and being the face of international brands, Christie Brinkley became one of the most desirable woman of the 80's. Let's also take a moment to remember her as 'the girl in the Ferrari.' A definite high point of The National Lampoon's Vacation.
Now in her 60s, Christie still looks as good as ever. She still dips her toe in the acting pool with a guest appearance in Parks and Recreation in addition to her cosmetic, fragrance and jewelry ranges, making her one of the richest models in the world. It shows that she's definitely not just a pretty face.
There are few people who can sum up an entire decade. With the exception of Micheal Jackson and Madonna, Molly Ringwald is the 80's. Starting out on sitcoms Diff'rent Strokes and The Facts of Life, Molly soon turned to movies and an 80's icon was born. Breakfast Club, Sixteen Candles and Pretty In Pink are all cult classics. Being at the center of 'The Brat Pack' and a favorite of director John Hughes, Molly's 'girl next door' appearance made her every teenager's fantasy.
If reports are to be believed, Molly turned down two of the biggest roles in the early 90's – Pretty Woman and Ghost – and instead opted to move to Paris to star in several French movies. On her return back to the US, Molly jumped straight back in with appearances in movies and TV shows such as Betsy's Wedding, Strike It Rich and Stephen King's The Stand. She also released an album in 2013 titled, Except Sometimes.
8. Elle Macpherson
The Australian-born model gained fame in the 80's due to a series of high profile magazine shoots. With such magazines such as Cosmopolitan, Vogue, Marie Claire and Elle, her profile grew. She then appeared in Sports Illustrated for a record of five times. That, together with several campaigns for Victoria's Secret among others, soon landed her with the nickname 'The Body.' And what a body it was and still is.
After being featured in Playboy in the 90's, Elle ventured into acting with roles in Sirens, Batman and Robin, The Mirror Has Two Faces and Jane Eyre. She was also Joey's model roommate in Friends as well as hosting the British and Irish versions of Next Top Model. With all of her successful business ventures on top of everything, 'The Body' is still very much in our lives.
Best known for her role as Denise Huxtable in The Cosby Show and the spin off show, A Different World, Lisa Bonet left the comfortable sitcom world behind her, as adult stardom awaited. Eloping with Lenny Kravitz was one way to let the world know she wasn't a child any more. But it was her role in Angel Heart, opposite Mickey Rourke, that really brought attention. The R-rated movie showed Lisa topless and a graphic sex scene with the much older Rourke, shocking fans.  Following on from Angel Heart, Lisa had a topless center-spread in Interview magazine making Lisa hot property towards the end of the 80's.
Now married to Jason Momoa, Lisa Bonet is just getting better with age. After the Cosby's finished, Lisa never managed to capitalize on her movie career and sex symbol status however, to this day Lisa still acts. Her most notable roles as of late include Enemy of the State, High Fidelity, Biker Boyz and U.S adaption of British show, Life on Mars.
6. Elisabeth Shue
In the 80's, Elisabeth Shue quickly became everyone's dream girlfriend. Being the better half of Ralph Macchio in The Karate Kid and Marty McFly in Back To The Future 2 and 3, every teenager wanted Elisabeth by their side. With roles in other films such as Cocktail and Adventures in Babysitting, the girl next door image gave Elisabeth a subtlety that not many other stars had.
After ditching her girl next door image, Elisabeth starred as a prostitute in Leaving Las Vegas, for which she was nominated for an Oscar. Since then, she's appeared in several movies including The Saint, Hollow Man, Hide and Seek; her TV appearances include Curb Your Enthusiasm and CSI. All this keeps Elisabeth Shue on our screens for which we are thankful for.
5. Helen Slater
Sometimes an actor plays a role so perfectly that they can never rid themselves of it. This is the case with Helen Slater who starred in a few films in the 80's: The Legend of Billie Jean, Ruthless People, The Secret of My Success andSticky Fingers. However, it was the role of Supergirl that she will forever be associated with. Panned by critics on its release, it soon built up a cult following – it may only be 13-year-old boys watching! Nevertheless, in the Supergirl outfit, Helen Slater's image hung from many walls in the 80's and beyond.
More film roles came Helen's way in the 90's such as City Slickers and No Way Back as well as TV appearances in The New Adventures of Old Christine, Supernatural and The Lying Game. However, she could never escape the superhero world appearing in Smallville as Clark Kent's biological mother Lara, as well as voicing characters in Batman: The Animated series. She can currently be seen in the new TV series of Supergirl as Eliza Danvers – Supergirl's adopted mother.
4. Phoebe Cates
The star of the family films Gremlins, Phoebe Cates wasn't always so family friendly. The model turned actress first starred in the movie paradise, along the same lines as Blue Lagoon with a few nude scenes to whet the audience's appetite. It was in the movies Fast Times at Ridgemont High (that bikini!) as well as the sex comedy, Private School, that planted Phoebe Cates firmly on the list of the sexiest stars of the 80's.
After her marriage to fellow movie star Kevin Kline, Phoebe retired from the world of showbiz. She did, however accept a few low key movies in the 90's such as Drop Dead Fred and more recently, The Anniversary Party. These days she appears to be more focused on her family and running her own boutique, Blue Tree.
3. Bo Derek
Not many actors can eclipse almost their whole career with a single image. That's the case with Bo Derek. Ask people these days to name one of her films and they'll probably look at you with a blank and confused look on their face. But show them that poster with Bo in a swimsuit and the memories will come flooding back. The poster itself was an image taken from the film 10 – her only real notable film. That poster however, covered the walls of many homes and propelled Bo Derek into a sex symbol icon.
After the passing of her husband, John Derek in 1998, Bo has largely been off our screens. The movie roles dried up after the 80's with only a sprinkling of appearances in movies such as Tommy Boy, Frozen With Fear, Woman of Desire and in the TV show, 7th Heaven and the TV movie, Sharknado 3.
2. Kelly Lebrock
Perfectly cast as the ideal fantasy woman in The Woman In Red, Kelly Lebrock quickly became the fantasy of every male in the 80's. After that came Weird Science with Kelly once again being cast as the 'ideal fantasy.' Maybe being typecast as the perfect woman limited her roles, as these were the only two major parts she had in the 80's. From an audience point of view, we're not complaining.
Over the decades that followed, Kelly has had a steady acting career after starring in Hard to Kill – which is where she met her husband, her co-star Steven Seagal. She's also appeared in films such as Wrongfully Accused, The Sorcerer's Apprentice and Gamers: The Movie. As well as reality shows including Celebrity Fit Club and the British version of Hell's Kitchen.
1. Brooke Shields
With her trademark dark, thick eyebrows and slender figure, Brooke Shields was one of the most desirable woman of the late 80's and 90's. With breakthrough roles in Blue Lagoon and Endless Love, the model was starting to turn heads. After a short break from acting and modelling, in which she completed her degree in French literature, Brooke was back to show the world her transition from teen star to adult.
Still considered one of the sexiest women in the world, Brooke's movie career hasn't reached the once highs of the 80's. Working mainly on TV, her biggest hit was her own sitcom Suddenly Susan. Since then there have been a few movie and TV appearances and some success on Broadway.
The 10 "Sex"iest Symbols Of The 80s: Where Are They Now?
And Now... A Few Links From Our Sponsors