Television has evolved from its simplistic, happy-go-lucky form. Now, instead of
The Andy Griffith Show
, we have things like
Game of Thrones
and
Mad Men
to push the envelope with more adult themes and, of course, sex. But, not all
sex scenes
are made equal, and while some scenes are written into a show to give it a little spice, other scenes are there to bring the awkward side of relations directly into our living rooms. So without further ado, here are some of the most awkward on-screen love scenes ever broadcast on television.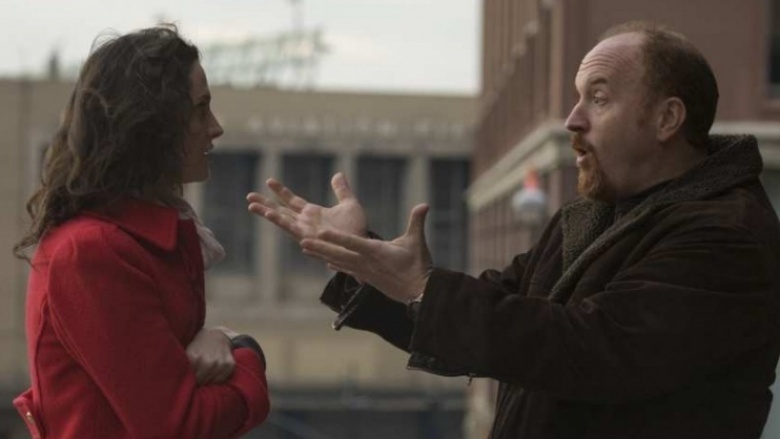 "BUMMER/BLUEBERRIES" – LOUIE
The Louie series is filled with awkward moments, but the show rarely delves into things of a sexual nature. One of the exceptions to that is a sex scene between Louie and a nameless mother at his daughter's school. The encounter is made no less awkward by the fact that in the first half of the episode, Louie watches a homeless man get decapitated by a garbage truck. In the second segment, he is propositioned by the aforementioned mom at his daughter's school for no-strings attached "intercourse." After changing into a shapeless, unflattering nightgown and rubbing lotion on her legs, she sends Louie on a freaky scavenger hunt for necessary items (including blueberries) before they get down to it. The scene ends with her sobbing on the bed and eating those blueberries.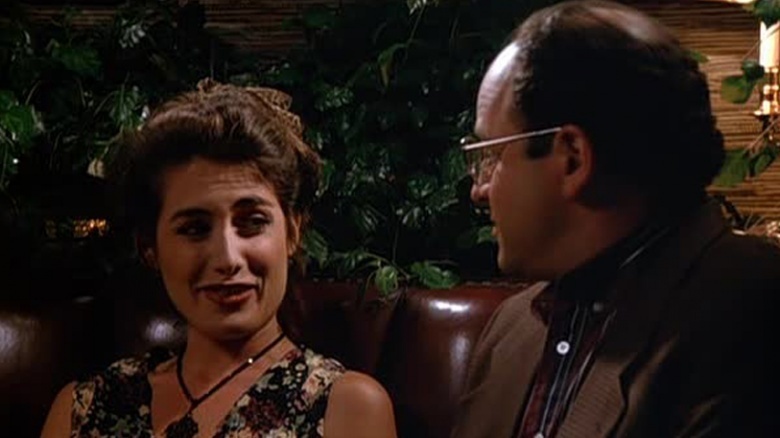 This episode opens with George expressing his worry to
Jerry
that his new girlfriend has been "faking it." When
Elaine
joins them, Jerry brags that Elaine never had to fake it with him—to which she responds that she did. Jerry begs her for 30 minutes to prove himself, which she declines because it will "ruin the friendship." When Jerry continues moping, she then changes her mind for the sake of saving their friendship. It concludes with a shot of Jerry and Elaine lying in bed, with Elaine reading a magazine and Jerry looking crushed. He of course blames George for psyching him out.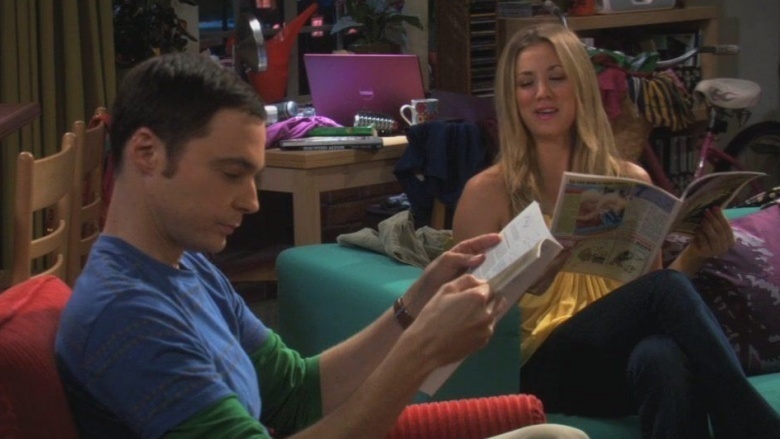 "THE INFESTATION HYPOTHESIS" – BIG BANG THEORY
Leonard and his girlfriend are attempting a long-distance relationship after she moves back to India. They have a date for "dinfast" (as Sheldon calls it), and they attempt cyber sex. After an awkward and obviously scripted attempt at dirty talk, Priya tells him to let her guide him, only to have the screen freeze as she is taking off her shirt. Leonard then decides it's a good time to ask about her parents, while Sheldon suggests from the other room that he "try resetting the TCP/IP stack." He later decides to attempt it again (after apparently Googling how to talk dirty), oblivious to her warnings, and ends up on the receiving end of disapproving looks from her parents—who were apparently in the room and heard every word he said.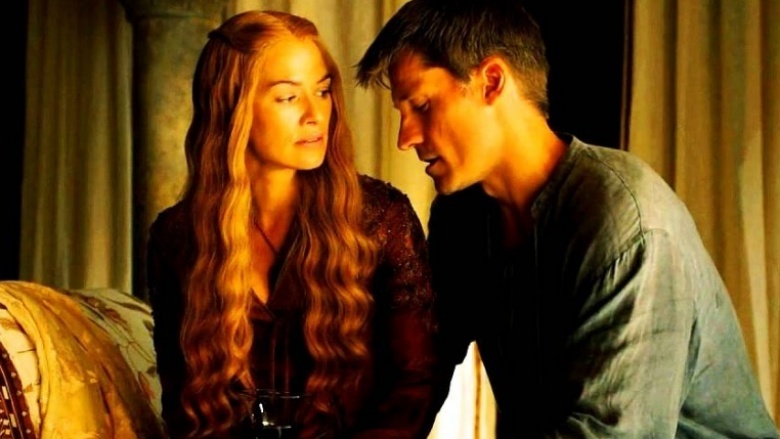 CERSEI AND JAIME, EVERYTIME – GAME OF THRONES
Of course, every instance of intimacy between twin sister and brother Cersei and Jaime Lannister makes all of us a little uncomfortable—for obvious reasons. In this particular instance, the awkwardness is amplified when they are discovered in an unused part of the castle at Winterfell by ten-year-old Bran. Bran's engaging in his favorite pastime of climbing the walls when he hears them. Naturally, when Jaime spots him peering in the window, he seeks to rectify the situation by pushing the boy and watching him fall to his (almost) death—before which he laments, "the things I do for love." Nothing spices things up like attempted murder.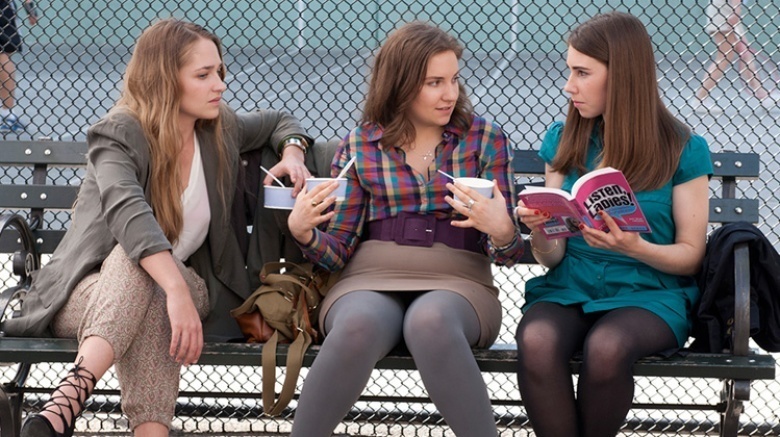 "VAGINA PANIC" – GIRLS
While we commend Lena Dunham for attempting to portray sex realistically in Girls, this often means some uncomfortable scenes for the characters and audience alike. And there are certainly many sex scenes on the show that hit the cringe-worthy mark. But a sex scene between Marnie and Charlie in "Vagina Panic" takes the cake. It's Marnie's rudeness and self-loathing, and Charlie's awkward request that make this scene so awkward.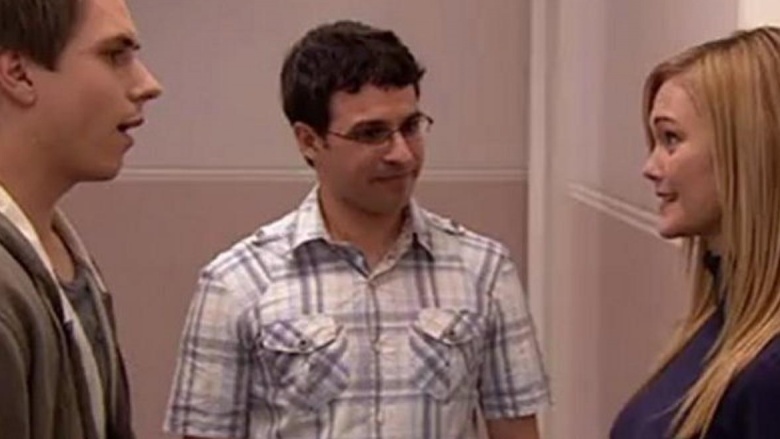 "WILL GETS A GIRLFRIEND" – THE INBETWEENERS
Nothing is more awkward than losing your virginity, unless of course you almost-but-not-really have sex and it's on television. This is exactly what happens in E4's The Inbetweeners, with Will almost having sex with Charlotte. His methodology is completely strange and awkward to watch, and when he asks if he "can count that one" afterward makes for hilarious television.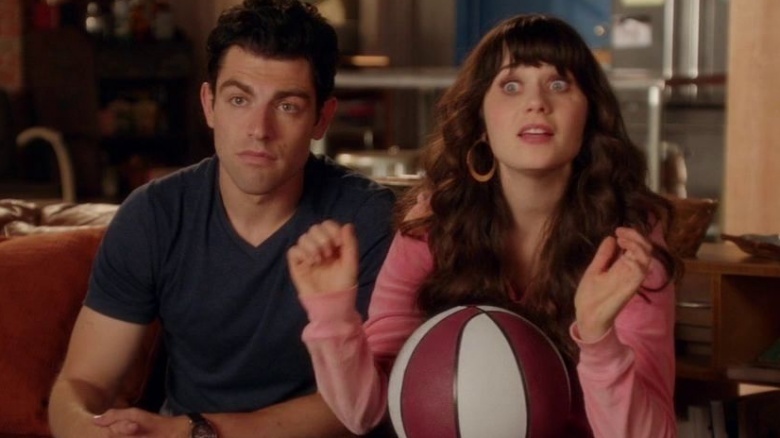 "VIRGINS" – NEW GIRL
It's probably not surprising that Schmidt from New Girl has made this list. In fact, he has so many strange moments throughout the series that it's tough to actually pick just one. But when one of Schmidt's escapades from college gets a little messy and out of hand, his good ol' buddy Nick is there to make things even more awkward. And all the while, Boyz II Men's "I'll Make Love To You" plays in the background.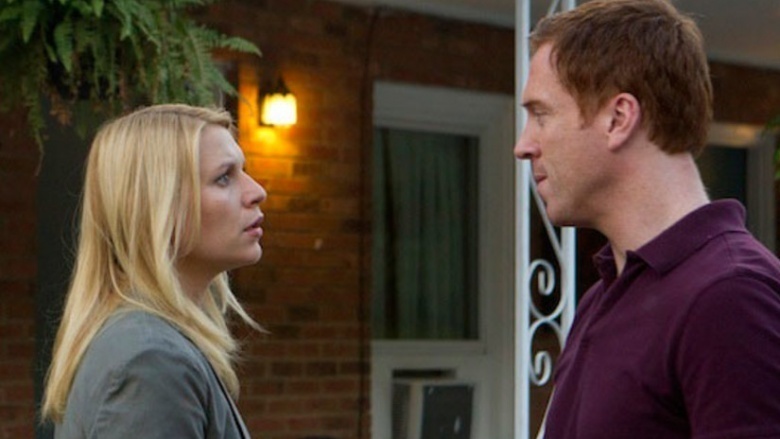 "I'LL FLY AWAY" – HOMELAND
In Homeland's second season, in the episode titled 'I'll Fly Away,' Carrie takes Brody to a motel room and has extremely loud sex with him, even though she is aware that the room is bugged and her co-workers are listening in. Saul, Quinn, and many other CIA members are forced to sit through the romp, awkwardly listening to the two doing the deed.
THE 8 MOST AWKWARD ON-SCREEN LOVE SCENES IN TELEVISION