These Are The Top 10 Hottest Female Nude Scenes On 'Game Of Thrones' According To Mr. Skin
Game of Thrones is notorious for exactly two things: killing off main characters and naked people. Although the sting of seeing Robb Stark get his shit pushed in by the Freys may have hurt for months, we at least got to throw some ice on that wound with a fuckload of tits and butts. Some of the tits weren't that great and some of the butts were…well, blegh, but hey! Gotta sift through the shit to find gold.
Speaking of sifting through shit, that's precisely something I do not have time to do. But you know who does? Mr. Skin, the Internet's foremost authority on all things nudity. According to "him" these are the top 10 nude scenes on Game of Thrones:
10. Esme Bianco and Sahara Knite (Season 1, Episode 7): The scene that put GOT on the map for sexposition, Esme Bianco and Sahara Knite demonstrate their brothel skills on each other while Littlefinger advances the plot.

9. Charlotte Hope (Season 5, Episode 5): Charlotte Hope was Ramsay's female counterpoint in the torture of Theon Greyjoy, but it was no hardship to watch her take her top off.

8. Rose Leslie (Season 3, Episode 5): Rose Leslie's Ygritte managed to briefly seduce Jon Snow away from the Night's Watch by stripping down and taking his virginity in a cave.
I'd argue that seeing Ygritte naked should be higher on the list, as no one fucking likes Shae (#7) and seeing Lena Headey's body double get pelted with cured meats wasn't exactly the epitome of "sexy."
7. Sibel Kekilli (Season 1, Episode 9): As the long time love interest of Tyrion Lannister, former porn actress Sibel proved adept at taking off her clothes.

6. Carice van Houten (Season 5, Episode 4): Carice van Houten has done plenty of GOT nude scenes, including giving birth to a monstrous shadow baby, and she continues to be one of the show's most likely to disrobe.
Again, the red heads on this show kill it. Shae can still suck a fat one though (no shortage of those in Westeros).
5. Natalie Dormer (Season 2, Episode 3): Lady Margaery Tyrell has had many husbands on the show, but her attempted seduction of Renly, gave fans the clearest look at her assets.
This should honestly be #1, as we've seen Daenery's boobs so many times that it's become the equivalent of hugging my grandma goodnight. Plus, this:
4. Lena Headey's Body Double (Season 5, Episode 10): Cersei's completely nude "Walk of Shame" through town was only marred by her use of a body double.

3. Rosabell Laurenti Sellers (Season 5, Episode 7): As one of the Sand Snakes, Rosabell Laurenti Sellers captured Bronn's attention by flashing him in a Dornish jail.
Do you think this is deserving of a #3 spot? I'm not so sure…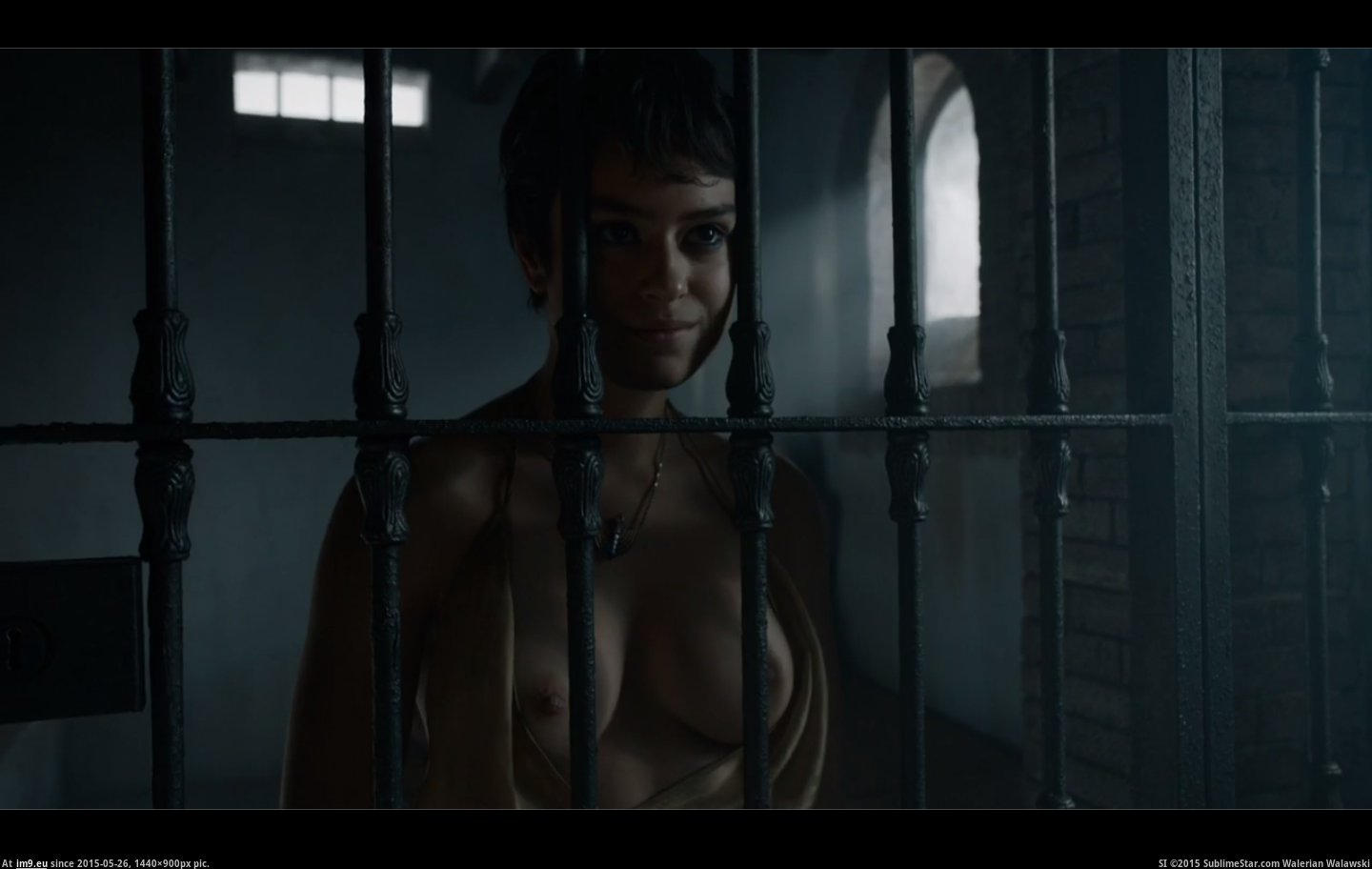 2. Nathalie Emmanuel (Season 4, Episode 8): Emmanuel plays Missandei, handmaiden to Daenerys, and her first nude scene for the show was a spectacular, brightly lit, outdoor bathing scene while Grey Worm watches from a distance.

1. Emilia Clarke Season 3, Episode 8: The Queen of Dragons has said she wants to do less nudity on the show, but her early nude scenes still prove to be some of the show's most memorable.
What do you think? Are these rankings legit or do you have a few favorites of your own that didn't make the cut? Let us know in the comments!
And Now... A Few Links From Our Sponsors