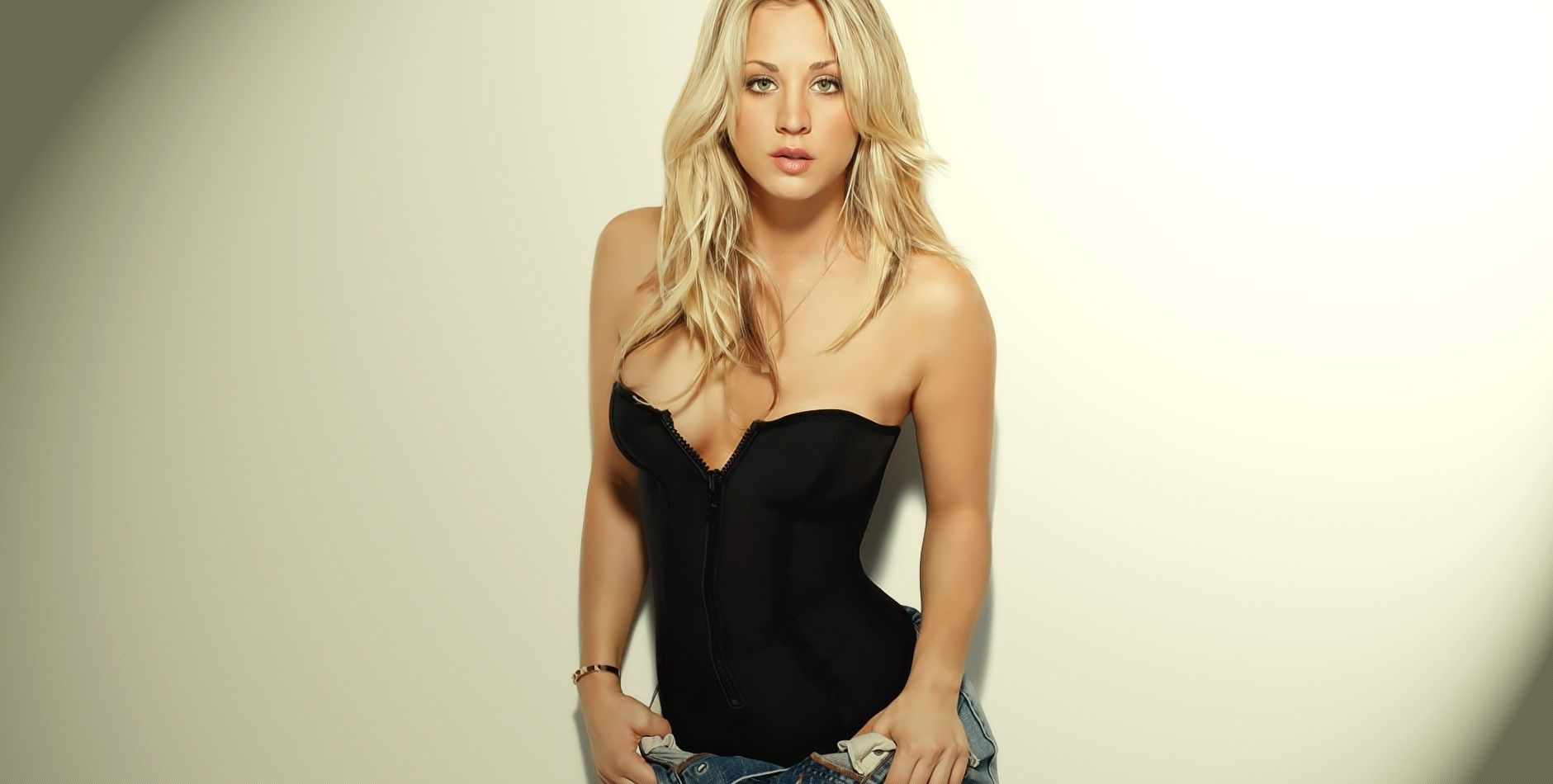 Top 12 Most Promiscuous Female Characters On TV
The topic of slut-shaming has garnered a lot of media attention in recent years. Slut-shaming, not to get super academic, is a social stigma directed especially towards girls and women who do not follow socially accepted standards of sexual behavior. In other words, it is any negativity toward those who dress provocatively, have premarital, casual sex or who have a large number of partners. Speaking of notches on the belt, the average number of sexual partners for American women between 2011 and 2013 was 4.3 This number is up from previous years.
In recent years, Miley Cyrus was "slut-shamed" for her performance at the 2013 VMAs when she "twerked" on stage among other behavior that some deemed risque. Women's sexuality is certainly a theme that has been explored in the context of television. 1951's I Love Lucy was one of the earliest to address this – in fact, it was the first to actually depict an intimate relationship between a man and a woman on screen. When they wrote a pregnancy into the show, they had to use the term "expecting" – the word pregnancy was censored. The Mary Tyler Moore Show discretely referenced birth control. Fast forward to 1989's Seinfeld, which paved the way for women's sexual freedom and more sex positive characters to come, like the cast of HBO's Sex and the City and Girls, where women's sexual conquests match that of the men on the show. Except they are not condemned for it. In celebration against slut-shaming, we have compiled a list of the most promiscuous females on television today.
12. Hannah Horvath & Marnie Michaels – Girls
These two twenty-something New Yorkers are on pretty equal footing when it comes to the "notches on their belt." While their recorded number is a more modest total of six sexual partners (as of stats provided in 2014), HBO'sGirls still depicts "a wasteland of sexual promiscuity" according to The Washington Times, despite these rather tame numbers. The show has been called a response to that of Sex and the City where the women found sex fun and empowering. On Girls, sex is depicted as the exact opposite. It is explicitly shown in a less than glamorous way. One-night stands are shown to cause unfavorable outcomes. In general, Hannah's relationships show how women can be degraded in the context of sex, while Marnie's relationships show how men can be degraded.

11. Edna Krabappel – The Simpsons
The Simpson's Edna Krabappel is Bart's 4th grade teacher: a cranky and worn-down teacher, cynical of the public school system. Part of her character is her desire for a romantic relationship after her husband leaves her. In the early episodes of the show, she is shown as both sexually aggressive and promiscuous, with her arms around two sailors in a parody of Cheers. She has romantic relationships with the bartender Moe Szyslak, Principal Skinner and Ned Flanders. She was also intimate with a sushi chef. In addition, Edna also tried to put the moves on Homer Simpson.

10. Monica Geller – Friends
Obsessive-compulsive chef, Monica Geller, follows closely behind Phoebe for the female character with the most sexual partners on Friends. While she reveals to a boyfriend that her number was smaller than a "ballpark," the Internet has narrowed that number down for us. What exactly is that number you ask? 13. Throughout the show, her sexual partners ranged from random people to co-workers. One conquest even included a high school student. She is not against having sex on the first date which was evident in the pilot episode when she takes 'Paul The Wine Guy' to bed. You know, not to gossip or anything…

9. Elaine Benes – Seinfeld 
It has been said that Elaine Benes, the only female protagonist of Seinfeld, paved the way for other sex positive characters on television that followed, including that of Sex and the City and most recently, Girls. She talks openly about sex and, in fact, she had just as many, if not more, sexual partners than Jerry. Yet, she was never labelled or in any other variation of it: she was simply a modern-day woman. She rejected the social expectation that women will eventually settle down and have babies. Ultimately, she showed that the sexual lives of men and women are not all that different. Let us ask: are you sponge-worthy?

8. Mindy Lahiri – The Mindy Project
The Mindy Project's Mindy Lahiri is an obstetrician who tries to apply romantic comedy tropes to her own life. Her many sexual partners on the show are in the context of her wanting to find true love. In fact, Mindy is rarely single – she has 15 or so dates/boyfriends. That being said, the show does not label her as a you know what: she is instead simply exploring her sexuality in an effort to find love. There is little slut-shaming on the show, with the exception of occasional statements made by some of the men. Interestingly, Mindy's character is unique to other female characters on TV because while she sleeps with a lot of men and is not commended for it, she does not reject traditional roles like that of being married or having children – in fact, she wants that.

7. Phoebe Buffay – Friends
Phoebe, child-like and quirky, brings home the 'Female Character with the Most Sexual Conquests' title on Friends. She had a total of sixteen sexual partners throughout the show's run. She had a lot of one-episode boyfriends and was in a relationship nearly every season as well, with the exception of season four when she was pregnant. She also marries. Between the six main cast members, 85 sexual partners have been calculated. An academic journal, however, condemned all of the promiscuity on the show, saying that it glamorized sex without showing its negatives, including that of pregnancy and sexually transmitted diseases.

6. Robin Scherbatasky – How I Met Your Mother
Robin is a very career-minded, tom-boy that rejects motherhood. She is not afraid of making sexual innuendos to other women, evidenced by the fact that she once said: "even I was thinking about rocking a motorboat on those bad boys." She flirts with her best friend, Lily. Over the course of How I Met Your Mother's 9 year run, Robin has romantic relationships with two out of the three main male cast members, namely Barney and Ted. She also has four other additional serious romantic relationships, including with her co-host, therapist, a random guy she meets at a garment store and a musician. She dates 15 other men, most of whom she sleeps with. In the end, she ends up marrying Ted, a widower. Although Robin was sexually free, there is some slut-shaming on the show, which occurs when Marshall calls her, well, a slut.

5. Penny – The Big Bang Theory
The Big Bang's Penny is an ongoing, aspiring actress and college drop-out who lives across the hall from two physicists – Leonard and Sheldon. Throughout the series, Penny is mainly in an on-and off-again relationship with Leonard, although she also does have another serious relationship in the show as well. She also has rebound sex in the premiere. In the first episode of season four, Sheldon calculates the number of men Penny has both dated and slept with. According to his calculations, she has dated 193 men and has had sex with 31. Interestingly enough, her reaction is one of denial – she does not embrace the number at all. In fact, when her female friend Amy, asks if she considers herself a slut based on the calculations, Penny answers with: "No. No. …No?"

4. Meredith Palmer – The Office
Sexual promiscuity is one of Meredith Palmer's defining characteristics on The Office along with being the socially inappropriate alcoholic who works in the office. Interestingly enough, her sexual promiscuity is more implied rather than Meredith specifically being shown to having sexual encounters. It is also revealed, but not shown, that she has slept with a supplier in order to get discounts for the company. Although her sexual promiscuity is implied, she is seen having casual sex with the captain on a work related booze cruise, whom she presumably doesn't know. On several occasions, she is also seen exposing her breasts. She is revealed to have a p*rnography addiction. Unlike shows that have a promiscuous male counterpart, The Office lacks such a character.

3. Samantha Jones – Sex and the City
Sex and the City's Samantha Jones is a confident, outspoken and proud woman whose storylines often revolve around her sexual escapades. She doesn't care much about dating or monogamy and isn't fond of relationships where people become involved. In fact, she doesn't have any serious relationships in the course of the show. In total, she had sex with a total of 41 men and one woman (although she keeps this number to herself). Carrie Bradshaw's number was 18 (as well as Charlotte), while Miranda's number was 17. Over the course of six seasons and 94 episodes, the cast had sex with a total of 94 men and one women. Although the women in Sex and the City had an above average number of sexual partners, the numbers are reportedly accurate for New York. Some speculate that this has something to do with the fact that women in New York seem to get married at a much later age than in other parts of the country – perhaps because they are driven by all of the career opportunities. Sex and The City is often given credit for bringing the topic of women's sexuality into popular culture, and, for better or worse, booted hook-up culture, paving the way for shows likeGirls.

2. Blanche Devereaux – Golden Girls 
Who was almost the sluttiest of them all? None other than The Golden Girls' Blanche, of course. Her number? 165 men – she is condemned for it by her other roommates, while also serving as a source of amusement for them as well. Although she loves men, her promiscuity is explained as her search for the next true love of her life (at least by Rue McClanahan, who plays Blanche). She dates a lot of men over the course of the show, some of which were less than ideal. Together, the dapper old ladies had 260 conquests – there really is no contest. The show, which ran from 1985-1992, is known as a geriatric version of Sex and the City. The sex comedy is credited with breaking barriers for women, tackling issues like sexism and same-sex marriage.

1. Liane Cartman – South Park
South Park's Ms. Cartman, is Eric Cartman's mother. She is a motherly good-natured women frequently seen offering people cookies. It is later found out in the show that Ms. Cartman was a former p*rnography queen, prostitute and model. Her promiscuity is the title of the first season finale, "Cartman's Mom is a Dirty S**t" ("Cartman's Mom is Still a Dirty S**t" followed that episode). In that episode, it was revealed that she was a hermaphrodite with both female and male sex origins which contributed to her then having sex with a bunch of men and women at a barn dance. She also slept with an entire town. Interesting conquests include a cyborg from the future, Bill Cosby and a plumber. Nevertheless, she has no qualms about sex with random strangers and enjoys sex with both men and women. In later seasons, however, her character changes and becomes more responsible.
Sources: bustle.com, cdc.gov, nydailynews.com, time.com, washingtontimes.com
And Now... A Few Links From Our Sponsors