Wife Says Husband Kept Her Locked Up for Months
A 51-year-old city worker is in jail after his wife told police he kept her locked up in their Maryland apartment for nearly three months, the Daily Times reports. According to WMDT, the unnamed woman says her imprisonment started March 26, the day they moved into the apartment in Salisbury. Her husband, Michael Austin, would allegedly lock the apartment's door with an exterior combination lock when he went to work the graveyard shift at a water treatment plant. The victim says he used a padlock on the inside of the door when he was home. The apartment's windows were locked and glued shut and a floor too high for escape anyway.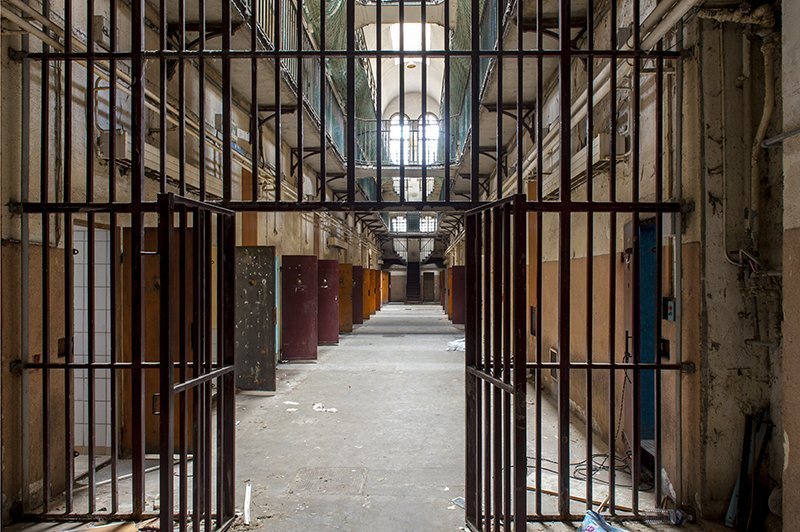 While the victim was unable to leave the apartment on her own, she and Austin were seen walking together around the neighborhood. "They seemed fine, just a normal couple," an employee at a nearby coffeeshop tells the Times. "There was nothing unusual or weird about them." On Wednesday, the victim burst into that coffeeshop looking for help. She told two police officers getting coffee that she escaped when Austin fell asleep on the couch but forgot to lock the door. She was "distraught and nervous." Austin has been charged with false imprisonment and reckless endangerment. Police note the victim wouldn't be able to get out of the apartment if there was a fire or other emergency; she didn't even have access to a phone. Austin faces up to five years in prison if convicted.
And Now... A Few Links From Our Sponsors