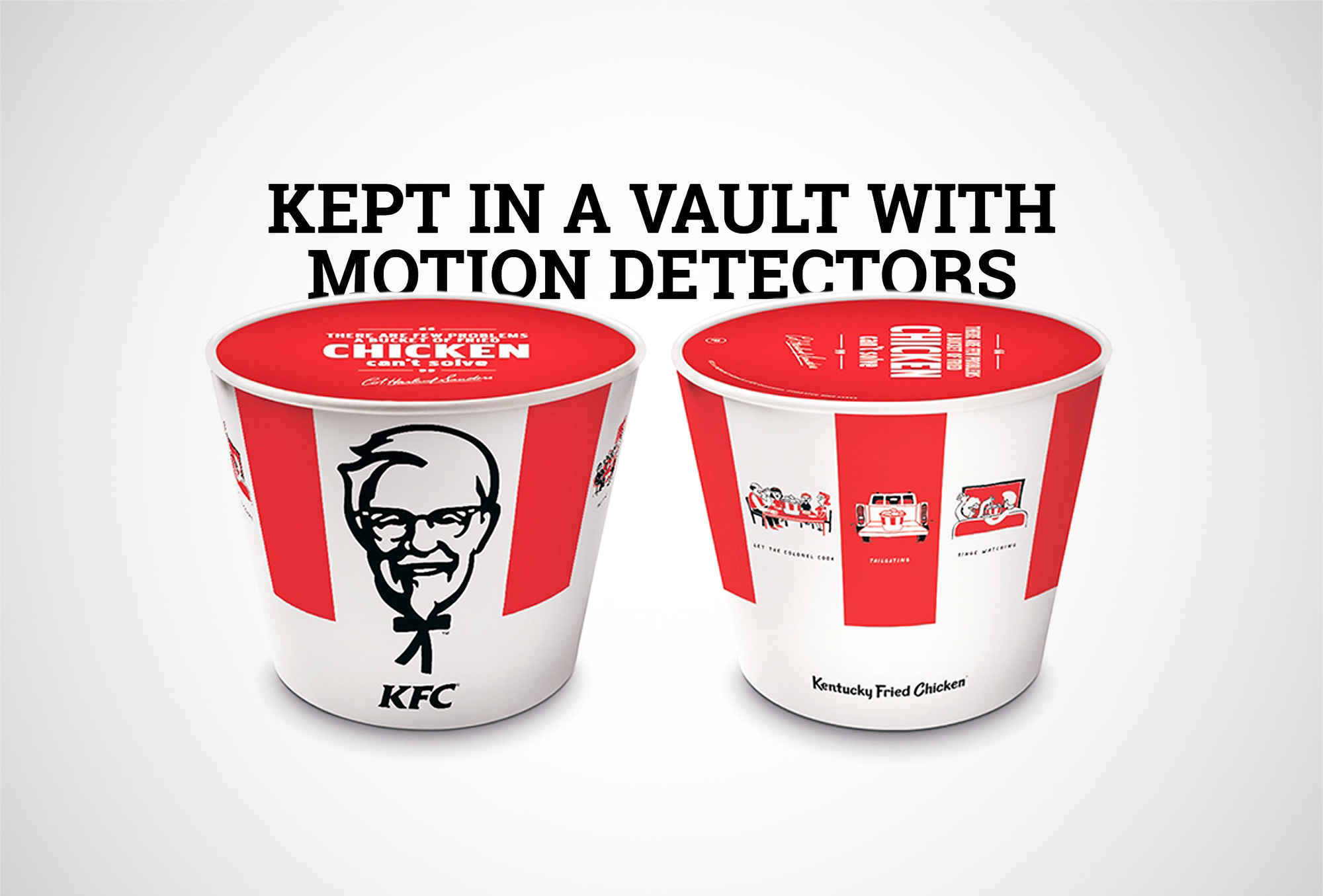 A "secret recipe" can just mean an index card with grandma's cupcake ingredients (which you only share with some people). Or it can mean vaults and monks. For these food and drink products, it definitely means the latter. We dug up the security stats on famous secret recipes that actually live up to their name, ranging from Bush's baked beans to Chartreuse. Believe us when we say you don't wanna trip the alarm at these company HQs, which are basically more aromatic Fort Knoxes.
KFC
Secretness level: Mission Impossible theme
Secret kept for: 75 years
At first glance, KFC's attempts to protect the Colonel's famed chicken recipe under wraps are laughable. The thing is hand-written in pencil on old paper. You don't need a decoder ring or even a blacklight to read it! But to get to that paper, you need to bypass an electronic safe (encapsulated in concrete) in KFC's Louisville headquarters. It was just upgraded in 2009, and includes motion detectors and cameras, which guards monitor around the clock. Only two execs have access to the recipe, and of course KFC won't disclose their names or titles. If that all wasn't enough, KFC employs multiple suppliers to make the food for its restaurants — each place only gets a piece of the recipe, so there's no chance of someone figuring out the secret. Not even Tom Cruise on a cable.