Youngest British Euromillions Winner Plans To Sue Lotto For Giving Her The Money
Britain's youngest Euromillions winner has claimed that the win 'ruined her life' and now plans to sue lottery bosses for negligence.
Hold the phone… if money's the issue, why's she asking for more?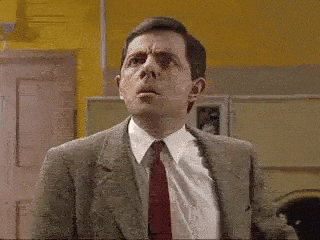 Speaking to the Sunday People, Jane Park claims that she's 'burdened with the stress' of being a millionaire after she scooped $1249020 (£1 million) when she was just 17.
Obviously you're thinking the same as me… why doesn't she just give it all away then? When she was offered this solution she said: "What? Nah."
She said: ""At times it feels like winning the lottery has ruined my life.
"I thought it would make it ten times better but it's made it ten times worse. I wish I had no money most days. I say to myself, 'My life would be so much easier if I hadn't won.'
"People look at me and think, 'I wish I had her lifestyle, I wish I had her money.' But they don't realise the extent of my stress.
"I have material things but apart from that my life is empty. What is my purpose in life?"
She's now claiming that the minimum age for the lottery (which is currently 16) should be raised. She explained: "I think 18 should be the minimum age for winning the ­lottery, at the least. The current age of 16 is far too young."
So what has she bought? Well, she got a chihuahua called Princess, but gave her away to her auntie: "At the time there was too much going on. She didn't like my car and I didn't have time for her."
The car has also brought her pain and agony. The $22476 (£18,000) purple Range Rover seems like a dream car, right? Wrong. "It was flashy and people were always looking at me. But it was far too big." she sighed.
Holidays are also a complete NIGHTMARE. "I don't go on holiday that much, about four times a year," she said. "I wait until my friends can go.
"And although I've been to the Maldives I much prefer Benidorm because nobody is looking down at you. You can get as drunk as you want. In the Maldives, you can't go and get absolutely hammered."
Oh, Jane. I feel so sorry for you. It's all going to be okay. I'm sure suing the lottery and getting more money will help.
A Camelot spokesman said: "An independent financial and legal panel was set up shortly after Jane's win and we put her in touch with another ­winner, who won at the same age, to share their experience.
"We have been in touch with Jane from time to time since her win to ­offer ongoing support. It is always up to the winners as to ­whether they want to take up that support.
"We will continue to support Jane in any way we can if that is what ­decides she wants."
Remember when she went viral after making a list of rules for her boyfriend's lads' holiday?
The long list of dos and don'ts demanded that boyfriend Connor George, 21, didn't speak to girls, didn't interact with girls on social media and that if he wanted a shot, he must absolutely not buy it from a shot-girl.
He was also forbidden from being a wingman to his mates. The pair laughed about her rules at the time and he even promised to wear the T-shirt she had made which had: "If you are reading this you are too close to my boyfriend" written on it as well as a picture of the happy couple.
Unsurprisingly, they split up.
There's no suggestion that Connor didn't stick to her rules, by the way – in fact, a friend of the couple said that they just 'weren't on the same wavelength'.
I can see that Jane is on the wavelength of piss-testing her own fella when he comes back off holiday and presumably Connor isn't.